Stop Torturing Our Children!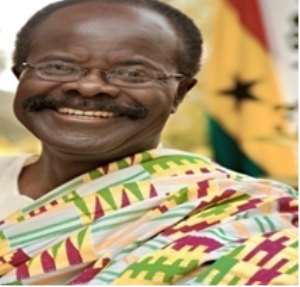 I will stop the torturing of our school children on Independence Day when I become the President of the Republic of Ghana. I will make it a day of joy and celebration of our people and turn it into an opportunity to promote patriotism.
Somehow we have made independence celebration an occasion for our soldiers, police and prison officers, customs and immigration officers and school children to stand in the hot Ghanaian sun and march past state officials. The rest of us at best look on and enjoy another day away from work. The day has also become one for people whose party is in power to show off while those in opposition frown as they look on. A day that should bring us all together has become one for partisan demonstration. The sense of belonging to one nation with one people having a common destiny has been lost. And we have turned to our school children and their teachers to march and march and march as if that will pay for the divisive acts of our leaders in power. This must stop. I have the will to stop all of this as President of the Republic. No political party or group of people owns our independence.
Indeed, it is a joy to observe how other countries celebrate the architects of their independence. For one day, all citizens in these countries sit together, drink and eat together and enjoy the fact that they are citizens of a country they are proud of. Ghanaians can become proud of their country too if progressive leadership encourages the right attitude and behaviour.
I will encourage all of our people to engage in community-based activities involving everyone including traditional leaders and those from all walks of life. I will set an example for the nation to follow by hosting events that bring a cross-section of our people including leadership of all political parties, religious and traditional groups. Independence eve events at the community level will be encouraged and supported. Formal and Informal educational institutions and the media will be encouraged to put on programmes that teach and inform both young and old about our history, traditions and all the leaders who promoted the liberation of our people. No one will be left out. Unity, patriotism will be the key. We can do it under a progressive leadership.
Awake! Ghana
Dr. Papa Kwesi Nduom
March 3, 2012