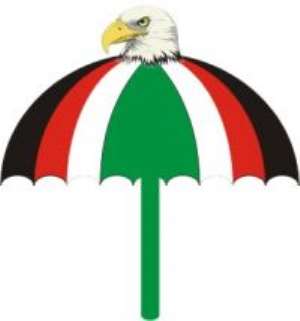 Ahead of the impending Biometric Registration Exercise, scheduled to begin March 25 2012, the ruling National Democratic Congress is busily planning to register non-Ghanaians in its strongholds to boost its chances of victory in the December 7 general election.
 
The rigging plan by the NDC is outlined in a document titled "AGENDA 2012", a copy of which has been cited by the New Statesman. The authors of this document who describe themselves as an "Atta-Mills loyalist group" are Dr A.A Kontor, described as the Initiator and Convener, Prof. S.M Quartey (Host) and Prof. Afful (Moderator).
 
The document was subsequently submitted to President Mills, Asiedu Nketsiah, NDC General Secretary, and Kwabena Adjei, NDC National Chairman.
 
According to the NDC professors, the NDC needs to take measures to ensure that "our strong holds will ensure and call more people to register, since the more we are able to register the brighter chance of victory."
 
In the Volta Region, for example, the NDC has planned to produce birth certificates for Togolese who stay in areas that border along constituencies in the region. The party, according to the document, must also ensure that NDC party agents act as agents of the birth and death registry "to facilitate fast, smooth, and easy registration."
 
The NDC's plan for the three northern regions is no different from that proffered for the Volta region, with the party set to encourage indigenes from Burkina Faso to register "especially in constituencies on the border e.g. Chiana Paga,etc."
 
Also in the Western Region, the NDC plans on using refugees from Cote d'Ivoire currently stationed in the region.
 
"We will caution that this exercise should be carefully done to avoid exposure. The Birth and Death registry should be professional in this exercise," the document reads.
 
In the Ashanti region, however, the NDC professors state that "votes from this region have always posed a threat to the NDC." In this regard, the NDC views the upcoming voter registration as the "best opportunity to cut-down the registration voter population hence the voter turn-out… Reducing the votes from Ashanti region is a per-requisite for winning election 2012."
 
To ensure this comes to fruition, a number of solutions have been offered by the NDC professors. These include: causing an artificial shortage of registration materials; causing anarchy and disturbance during registration; unofficially reducing the number of days for the registration in Ashanti region "especially in the hinterlands where they know less"; and financially influencing people not to register.
 
With all these machinations in place, the NDC plans on achieving a target of 35% in the Ashanti region, 62.32% in Upper West, 65.55% in Upper East, 51.92% in Western, 86.06% in Volta and 61.61% in Northern, bearing in mind that "every single vote is important, having in mind the very slim margin in 2008."