Let's step up the campaign to roll back malaria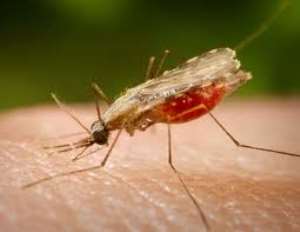 Kumasi, March 1, GNA – A medical entomologist with the National Malaria Control
Programme, Mrs Aba Baffour Wilmot, has called on all Ghanaians to join in efforts at rolling back Malaria.
They should do their individual bit to keep their environment clean and to make sure that
they sleep in Insecticide Treated Nets (ITNs).
She was speaking at a day's workshop held to brief some selected journalists in Kumasi on the planned door-to-door ITN distribution.
The programme is being funded by the United States Agency for International Development (USAID) and would be carried out nationwide.
Mrs Wilmot said they would specifically target pregnant women and children under the age of five years.
She said sleeping under long lasting treated nets every night could significantly help to bring down the prevalence of malaria.
Miss Lisa Kramer, USAID-Ghana Malaria Programme Manager, said the ITNs would be
distributed freely.
The people should be alert and refuse to pay money to anybody.
GNA