Senegal opposition urges 'killer blow' to Wade in run-off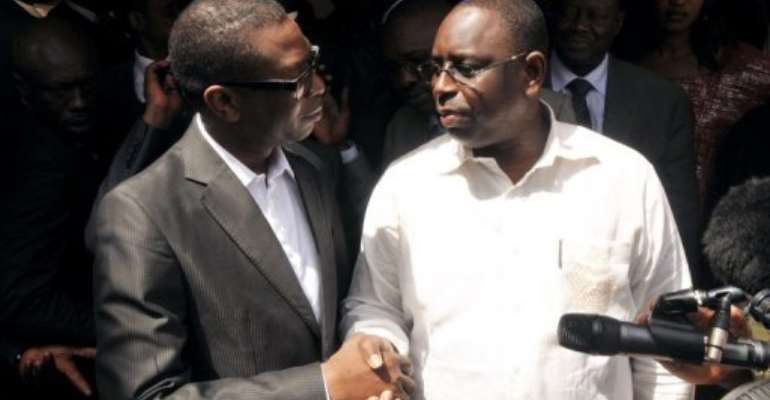 DAKAR (AFP) - Senegal's main opposition movement has urged voters to strike a "killer blow" to incumbent Abdoulaye Wade's bid for a third term as president in a run-off election this month.
The June 23 Movement urged its members, including failed presidential candidates, to "prove their patriotism and put aside their personal problems for the superior interest of Senegal", and support Wade's rival Macky Sall.
"We must all mobilise together, to deliver the killer blow and put an end to this regime," said M23 co-ordinator Alioune Tine.
He said Sall, 50, who dealt a humiliating blow to the incumbent by forcing him into a run-off after Sunday's first round vote, was the only possibility for preventing Wade, 85, from serving a fresh mandate into his 90s.
The movement called a gathering on Saturday afternoon at Dakar's Obelisk Square in memory of the six people killed in a month of deadly riots leading up to the election.
Wade, who has spent 12 years in power, in January circumvented a two-term limit he himself introduced to seek re-election, sparking the angry protests.