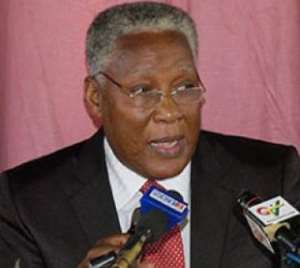 Accra, Feb. 29, GNA – Some draughtsmen have been chastised for violating the copyright law by "copying" building plans of others, without consent, to construct edifices for their clients.
Mr Enoch Teye Mensah, Minister of Water Resource, Works and Housing made the criticism in Accra on Wednesday at a meeting organised by the Ministry of Water Resources, Works and Housing (MWRWH) in Accra to interact with Chief Executive Officers and Boards of Departments and Agencies under the Ministry.
He called for measures to stop the draughtsmen from carrying out the unprofessional behaviour.
Mr Mensah expressed worry that demolition exercises carried out by various governments had been politicised adding the act served as a disincentive to national development.
He said people carried out illegal activities that smacked of indiscipline adding the situation had to be effectively and efficiently addressed.
Mr Mensah condemned encroachment of State buildings, roads, land and other properties.
He said under normal circumstances offenders whose buildings were demolished must be surcharged, and called for public education adding that religious and other social platforms needed to be used for the sensitisation.
Mr Henry DL Yartey, an architect and a Fellow of Ghana Institute of Architects told the Ghana News Agency after the meeting that a National Board of Control had been set up to oversee the operations of technicians or draughtsmen to clamp down on activities that violated copyright law on the built-environment.
GNA