Retired workers to receive salary arrears in July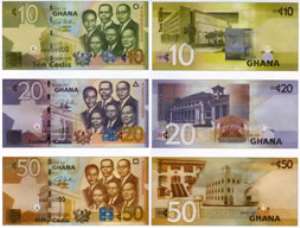 Koforidua, Feb. 28, GNA - The Controller and Accountant General's Department (CAGD), has given the assurance that all retired government workers would get their single spine salary arrears for the year 2010 and 2011 from July this year.
Mr Michael Inkoom, an official of the CAGD, who gave the assurance at a public forum in Koforidua on mechanized payroll, said all the arrears had been compiled and baring any unforeseen circumstances, retirees would enjoy their benefits under the new salary system from July as scheduled.
He said the payment would involve retirees who were promoted and or migrated onto the Single Spine Salary Structure (SSSS) before they went on retirement or staff members who had to leave the service for one reason or the other.
Mr Inkoom reacting to a question about the payment of responsibility allowances to staff of the Ghana Education Service (GES) indicated that such allowances was for teachers who were on the rank of principal superintendent and above and that any rank below that was disqualified.
He said personnel in acting positions, district directors and circuit supervisors and coordinators were not qualified for the responsibility allowances.
Mr Inkoom appealed to district directors to be vigilant when signing documents for teaching staff.
He said the responsibility allowances was for additional job done but the district directors and circuit supervisors and coordinators were performing their duties without any additional responsibility hence their disqualification from that facility.
Mr Inkoom said many fraudulent deals concerning the payroll had been occurring at the GES and advised heads to be alert to ensure that their action did not lead them into trouble.
He said due to the magnitude of those fraudulent acts, the CAGD had decided that each district director would be responsible for questioning at the Public Accounts Committee.
GNA