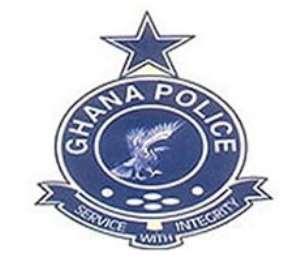 A 62-year-old farmer, Kojo Aboagye Snr, has allegedly been beaten to death by two of his children following a misunderstanding between him and the children.
The incident occurred at Okyerekwa, near Agona Bobikuma in the Central Region, when one of the sons, Kojo Aboagye Jnr, 18, quarrelled with his father on Thursday, February 2, 2012 because his father had thrown an object at his bicycle, destroying some parts as a result.
The whole issue started when Aboagye Snr became offended because Aboagye Jnr had ridden a bicycle in front of him at a place at Okyerekwa.
According to the acting Agona Bobikuma Police Commander, Superintendent Samuel Yankey, after Aboagye Snr had damaged the bicycle, Aboagye Jnr got annoyed and demanded money from his father to repair the bicycle.
The exchange between Aboagye Jnr and his father degenerated into a fight, during which Aboagye Jnr's elder brother, Kweku Panyin, 23, joined in and they beat their father.
According to Supt Yankey, Panyin allegedly used a big stick to hit his father's head, inflicting severe injuries on him.
The farmer was rushed to the Swedru Hospital for treatment but he died in the evening of the following day while he was receiving treatment and a formal report was made to the police.
The two brothers went into hiding after the incident, but luck ran out on Aboagye Jnr when he was arrested at his hideout at Gomoa Obuasi on February 22, 2012, while Panyin was also apprehended at Otuam on February 23, 2012.
The two were subsequently detained and later arraigned before an Agona Swedru Magistrate's Court, presided over by Mr K.B. Frimpong, on Monday, February, 27, 2012.
They were remanded into prison custody to reappear on March 13,2012.