Residents of Regimanuel Estates at Sakumono angry over absence of warning signs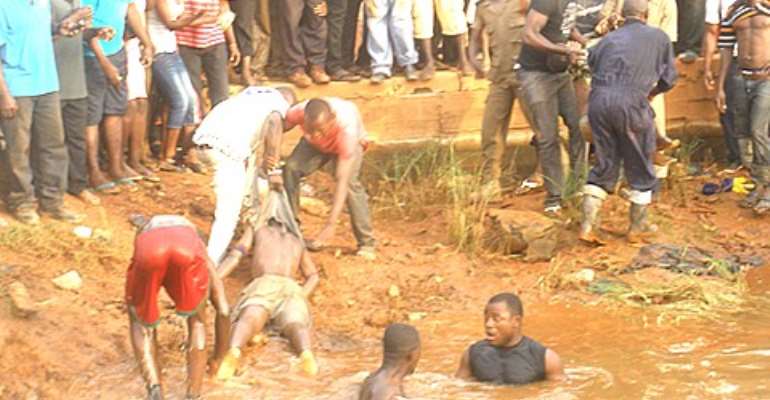 The death of three persons at the Sofoline interchange in Kumasi has brought to the fore the risks posed by the construction zones across the country.
Many of these constructions sites lack the necessary warning signs.
A typical spot is the Regimanuel Estates in Sakumono, where contractors working on a new drainage system in the area, have abandoned the project, leaving the site unprotected and with no warning signs.
Play the attached audio and listen to a report by Joy News' Araba Koomson