S. Africa driver jailed over fatal school bus crash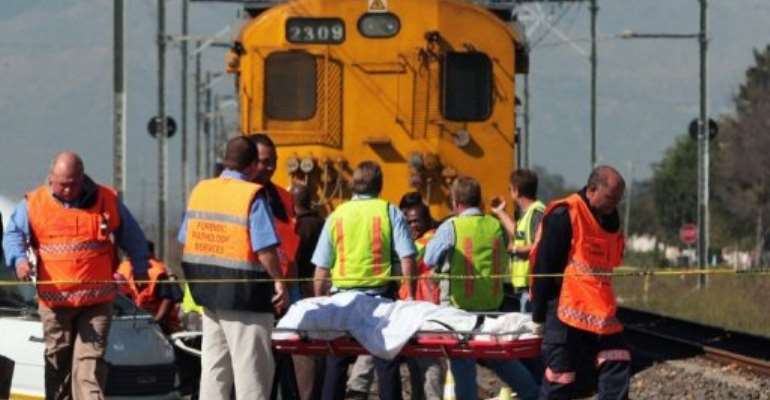 CAPE TOWN (AFP) - A South African minibus taxi driver was sentenced Tuesday to an effective 20 years in prison for killing 10 school pupils in a train smash after he ignored a lowered safety boom at a railroad crossing.
Some of the victims' family members packed into the high court in Cape Town burst into tears when Judge Robert Henney read out the sentence for Jacob Humphreys who was convicted of murder last year, local media reported.
Humphreys was sentenced to 12 years on 10 counts of murder to run concurrently and six years for each of four murder charges, of which some will also run concurrently, radio's Eyewitness News reported.
Humphreys, then 55, was carrying children to school on August 25, 2010 when he overtook a line of cars at a railroad crossing, drove around a lowered boom and tried to cross the tracks.
Nine children died at the scene of the accident, and another two days later in hospital. Another four were injured.
Humphreys was hospitalised but recovered from his injuries.
The court also cancelled his driver's licence, the Sapa news agency reported.
South Africa's privately owned minibus taxis ferry millions of people a day, but the industry is plagued by poor driving and safety standards.