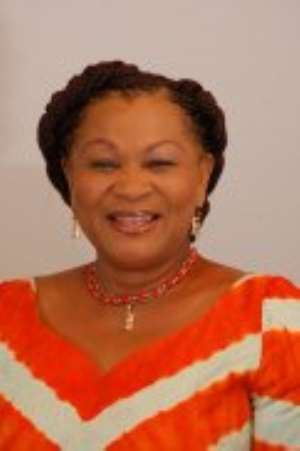 Finatrade Foundation, the corporate social responsibility subsidiary of Finatrade Group of Companies, has since 2003 sponsored a total of 166 BSc. Agriculture students, Ms Joyce Rosalind Aryee, chairperson of the Foundation has announced.
She said the students comprising 116 males and 50 females, were selected from the University of Ghana, Kwame Nkrumah University for Science and Technology, University of Cape Coast and the University for Development Studies.
Ms Aryee, who made the announcement during the induction ceremony for the winners of the 2011/2012 Finatrade scholarships awards in Accra, said so far 106 of the scholars had graduated with majority of them obtaining First Class and Second Class (upper Division).
The Finatrade Foundation, established as a social responsibility subsidiary in 2003, apart from awarding scholarships to agriculture students, also supports rice farmers, patients in various health facilities in the country, practical attachment among other social interventions.
The Foundation, since the 2010/2011 academic year has also extended the sponsorship to graduates students in Agriculture with an annual sponsorship of eight students who receive GH¢ 2,000 per semester.
Ms Aryee said the Foundation had also established two model farms for the Kwame Nkrumah University for Science and Technology and the University of Ghana and with time, the facility would be extended to the University for Development Studies and the University of Cape Coast.
She appealed to the beneficiary institutions to make judicious use of the farms in order to wean themselves from the Foundation in the years to come.
The Chairperson also urged the universities to come out with rigorous research programmes that could become the benchmark for Food and Agriculture Organisation to act on for the entire continent and beyond.
She advised the students to set up their agricultural enterprises rather than trying to acquire jobs in the already choked up government sector, adding "You do not need to depend on government alone for jobs, but you need to be creative to bring fulfillment to yourselves and others."
Mr John Awuni, Corporate Affairs Director of Finatrade appealed to the students to learn hard to encourage his outfit to continue to sponsor them in the coming years.
He said the Finatrade scholars had over the years been among the best graduating students in the beneficiary universities, emphasizing the need to provide for students to come up with the best for themselves and the public.
Professor Paa Kobina Turkson, Dean of the Agriculture Department of the University of Cape Coast, Professor, Gabriel Teye of the University for Development Studies, Professor Emmanuel Sarfo, Dean of the KNUST and Professor A.N.L Lawson, Provost of college and Agriculture and Consumer Allied Sciences of the University of Ghana, were also at the programme to provide support to their students.
GNA