Wereko Brobby took files away- Okudzeto Ablakwah alleges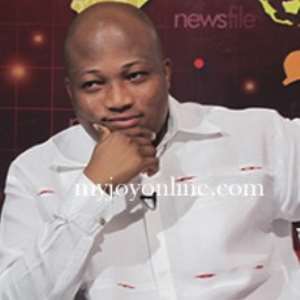 Samuel Okudzeto Ablakwa
The governing National Democratic Congress insists officials of the opposition New Patriotic Party cannot feign innocence and pretend as if the stashing of official documents on their way out of office is new and totally unheard off.
A deputy Information Minister Samuel Okudzeto Ablakwah says that posturing can only be far from the truth because the government has a tall list of ex-government officials who took some of their files away; others who were kind enough to return them and those who are completely belligerent on the matter.
Okudzeto Ablakwa accused, Dr. Wereko Brobby, a leading member of the NPP and CEO of the defunct [email protected] Celebration of taking with him documents relating to the [email protected] investigations and brought it back only after he was asked to do so.
The deputy Minister was reacting to vehement denials by ex-government officials to an allegation he Okudzeto made that the NPP officials took away with them vital documents when they were leaving office.
Ex-Chief of Staff Kwodwo Mpiani told Joy FM the allegations that he took away important documents are untrue and can only be diversionary.
He said only an "ignorant minister" who knows little or nothing about how the civil service operates will make such an argument.
He posited that the Chief of Staff's office was not the repository of all government documents explaining that whatever transaction his office may have had with any other state department, correspondence will be present in both offices.
He said assuming without admitting that he took away copies of the documents in his office, what about trails of correspondence left in the other offices? "Did I go round to take all those documents in those offices as well," he quizzed.
He further argued that if the NPP had taken documents on the Woyome saga away with them, as is being alleged, then that would have been good enough basis for the NDC government to thrash claims by Alfred Woyome that the previous NPP government abrogated a legitimate contract, because there would be no evidence to support his claims and there will be no reason to pay that amount to him.
Dr. Akoto Osei who was Minister of State at the Finance Ministry has also rubbished the claims, insisting it is part of a grand plot to cover up the details of the Woyome saga
But the deputy Information Minister argued the denials by the two NPP officials are "strange."
He said the two cannot claim innocence of such a matter when both of them have publicly confirmed to be subjects of investigations by EOCO over missing documents.
According to him, both men cannot "obfuscate issues" by creating the impression that all government correspondence are open and available in public registry.
He argued there are some of the documents which are confidential and which are exclusive to one office and only to political office holders.
He cited Wereko Brobby's case as just one of many instances where NPP officials have taken some vital documents home.
He said in the coming days the NDC government will be vindicated on the matter, adding, a larger discussion on transition arrangements is needed to streamline how documents are handled between bureaucrats and the political heads.
Meanwhile, the Attorney General Benjamin Kumbuor has confirmed to Joy News that some vital documents relating the controversial Woyomegate scandal cannot be located but insists it is too early to accuse anybody.
He said his outfit is still conducting its own investigations to find the trails of those documents from the originating ministry to the destination ministry and only after that can a definite statement be made.
He said even if his outfit is unable to retrieve these missing files, other legal alternatives would be pursued to ensure that the state will litigate the Woyome case in the best possible way it can.