27 February 2012
|
Health
Herbal medicine would be introduced - Dr Boadu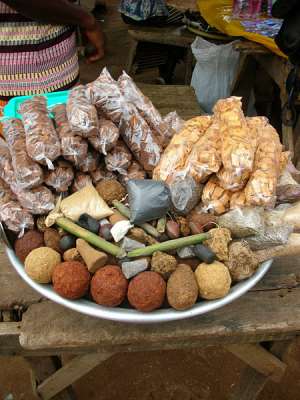 Kumasi, Feb 27, GNA – Dr Kwaku Ofori Boadu, a Medical Practitioner, has said some hospitals would start prescribing herbal preparations approved by the Ghana Health Service (GHS) and the Health Ministry (MOH) as alternative medicine.
He said the GHS and the MOH have given backing to about 12 different herbal medicines for the treatment of asthma, cough, typhoid/enteric fever, malaria and anaemia.
Dr Boadu said the authorities have put in place adequate measures to ensure that this worked and that they had assembled a team of professionals to run the herbal clinic, adding that they would be closely monitoring the situation.
He said patients put on herbal medicine would also be closely watched for drug reaction, efficacy and everything would be made to ensure that high standards are maintained.
GNA