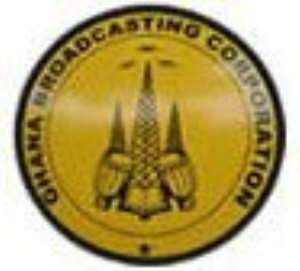 Accra, Feb. 27, GNA - Mr. Yaw Owusu-Addo, Director of Radio at the Ghana Broadcasting Corporation(GBC), on Monday said the time had come for the media in Ghana to censor itself in order to earn the trust and respect of the public.
"The best way to guard the freedoms granted the media is for the media to regulate itself. Otherwise the very people we serve will take our freedom away from us," he said when speaking at a one –day seminar on investigative journalism in Accra.
The seminar was part of the Program for African Investigative Reporting(PAIR) project by the Danish Association of Investigative Journalists, and the International Media Support, and coordinated by the Media Foundation for West Africa.
Mr. Owusu-Addo said the media had come a long way. "Till 1995, Ghana had for 60 years had one T.V station and four radio stations, all under GBC."
He said there were now over 200 indigenous radio stations, 11 T.V stations, a number of subscription based channels from international media organizations, as well as over 40 newspapers and magazines, citing National Media ommission(NMC) statistics.
Mr. Owusu Addo said with many of the radio stations broadcasting in the local dialects, national issues had been simplified to the understanding of every body, which was helpful to the democratic process.
He said over the years, however, the Ghanaian media had been criticized for taking their freedoms a bit too far.
"Critics say the media over-emphasize political propaganda by providing a platform for politicians to trade insults, instead of arguing out issues," said Mr. Owusu-Addo.
Mr. Owusu-Addo said the media was seen as over-sensationalizing issues, whilst many believed the media was paid to do propaganda, and thus divided the country into two political camps.
He said while Article 164 of the 1992 constitution required the media to be responsible, that was not the case with a number of media outfits.
"The media landscape presently, is liberated, competitive and full of information. However, considering the pronouncements of some media personnel in handling national issues, it cannot be said that we have a well balanced media," Mr. Owusu-Addo said.
He said whilst liberalization of the media had a very positive impact on the nation's development such as creating massive employment outlets and interpreting national issues for every one to understand, "I suggest that a lot more should be done to create a better media terrain".
Mr. Owusu-Addo said one challenge the media in the country faced was low remuneration, adding that if journalists were well paid, they would have a good reason to stand their ground and not be easily corrupted.
"The Ghana Journalist Association(GJA) should come together to solve this problem. Low remuneration is everywhere and could be tackled if we had a unionized association to tackle it," he said.
Mr. Owusu-Addo said the National Media Commission should also be willing to take corrective measures against unethical practices by journalists.
He said in an election year, the media had the responsibility of promoting peace in order sustain the country's political stability.
"Psyching people up through media discussions creates unnecessary tensions," he said.
The Program for Investigative Reporting in Africa aims to support and promote investigative journalism in Benin, Togo, Ghana, Cote d'Ivoire and Burkina Faso.
GNA