Clinton flies home after north African tour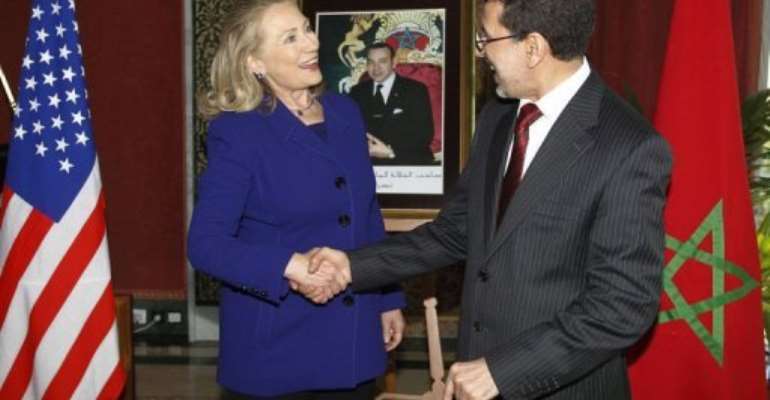 RABAT (AFP) - US Secretary of State Hillary Clinton left Rabat for home on Sunday after a democracy-boosting tour of north Africa that took her to Tunisia, Algeria and Morocco.
Clinton said after talks with her Moroccan counterpart Saad Eddine Othmani that "so much has changed since my last visit (but) what has not changed is our commitment to our friendship".
She was referring to a new constitution adopted in July at the behest of King Mohammed VI, and to legislative polls that followed in November, won by moderate Islamists.
Clinton's north African tour began in Tunis on Friday when she took part in a "Friends of Syria" international gathering.
In Algiers on Saturday, Clinton met with President Abdelaziz Bouteflika, urging Algeria, Tunisia and Morocco to maintain the momentum of the democratisation brought about by the Arab Spring by deepening reforms.