Two foreign police shot in Sudan's Darfur: UNAMID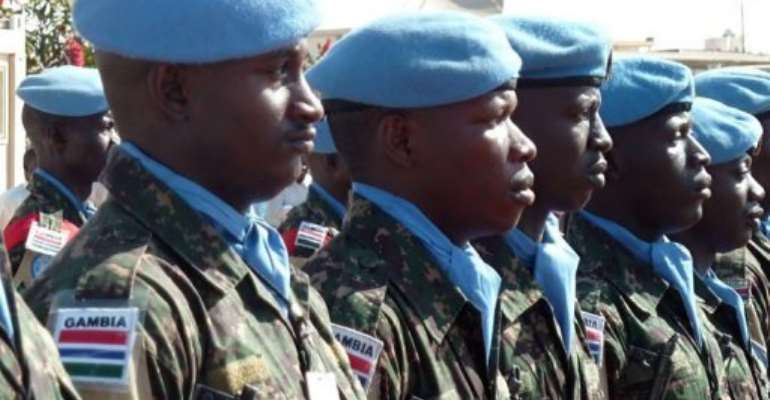 KHARTOUM (AFP) - Two police officers from the African Union-United Nations peacekeeping mission to Sudan's Darfur region (UNAMID) have been shot and wounded by unidentified gunmen, the mission said on Saturday.
They both received leg wounds and were being treated at a UNAMID hospital, said Christopher Cycmanick, a spokesman for the mission.
He could not immediately release their nationalities, but said the injuries were not initially considered life threatening.
The officers, part of a unit which normally conducts armed patrols, were on a UNAMID bus "when it came under attack" on Friday night near El Daein in southeastern Darfur, UNAMID said in a separate statement.
It added that the attack happened about one kilometre (less than a mile) from a UNAMID base.
In January an ambush near El Daein killed a Nigerian UNAMID member and wounded three others, prompting the UN Security Council to call for "an end to impunity for those who attack peacekeepers."
Thirty-five blue helmets have been killed in Darfur since UNAMID was deployed in 2007 to protect civilians.
Two peacekeepers were injured on February 16 in Kutum, North Darfur state, when armed men carjacked their vehicle, according to a weekly bulletin by the UN's humanitarian agency.
Last week, a Yemeni police adviser and two Sudanese UNAMID interpreters accompanying a Senegalese peacekeeping patrol were detained for about two days by rebels in northwestern Darfur, UNAMID said. There were no injuries.
Rebel groups drawn from Darfur's non-Arab tribes rose up against the Arab-dominated Khartoum government in 2003. In response, the government unleashed state-backed Janjaweed militia in a conflict that shocked the world and led to allegations of genocide.
Since then, much of the violence in the vast western region has degenerated into banditry.
The UN estimates that at least 300,000 people have died as a result of the Darfur conflict, while almost two million people remain displaced.
The Sudanese government puts the death toll at 10,000.
Last year the government signed a peace deal in Doha with an alliance of Darfur rebel splinter factions, but key rebel groups refused to sign.
Sudan's President Omar al-Bashir is wanted by The Hague-based International Criminal Court for alleged genocide, crimes against humanity and war crimes in Darfur.