CCMA Recorded 646 marriages last year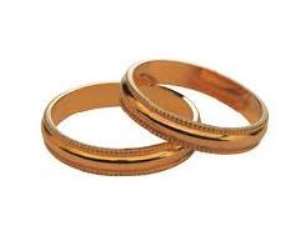 Cape Coast, Feb. 25, GNA - The Cape Coast Metropolitan Assembly last year celebrated 646 marriages against 492 marriages in 2010.
Out of the number 548 went through the normal process of 21 days public notice whiles 98 were special cases which took less than the 21 days notice.
Mr Edward Steel-Dadzie, Principal Executive officer in charge of the CCMA marriage registry, made this known in an interview with the Ghana News Agency in Cape Coast on Friday.
He said within January and February this year, 41 marriages have so far been celebrated made up of 27 normal and 14 special marriages.
Mr Steel-Dadzie said the oldest couple registered last year aged 82years for the groom and 76 for the bride whiles the youngest groom was 18 years and the bride 20.
He described the last year's figure as a tremendous increase and attributed it to the springing up of many churches in the Metropolis and these churches encourage their youth to have their marriages blessed and registered.
Mr Steel-Dadzie said registration of marriages either with the law court or the district assembly was important because couples who registered their marriages under customary or ordinance would be covered by the PNDC Law 111/112 and the Cap /127 ordinance law in case a spouse is demised.
He said his outfit would step up its public education on the need for people to register their marriages.
GNA