Nduom: PPP will win 2012 elections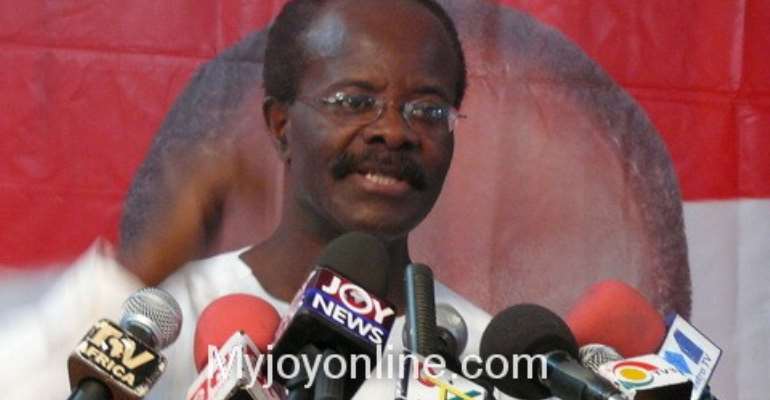 The flagbearer and founder of the Progressive People's Party (PPP), Dr. Papa Kwesi Nduom has boldly stated that despite the NPP and the NDC having most voters, the PPP will win the December elections.
Speaking at the maiden national congress of the PPP held at the Accra Sports Stadium on Saturday, the former CPP flagbearer said the best option for Ghanaians in this year's election is the PPP since the ruling NDC and the opposition NPP have terribly failed.
He said the PPP will create jobs, impart discipline in the people of Ghana and review the constitution to prevent Members of Parliament from being appointed Ministers.
Dr. Nduom also promised to provide better healthcare, provide quality education and ensure free compulsory universal basic education from kindergarten to Senior High School level.
Addressing a large crowd at the Accra Sports Stadium, Dr. Nduom stated that the PPP has come to redeem the people of Ghana and to provide security for Ghanaians.
He added that the PPP under his leadership would put in place pragmatic measures to ensure that corruption is completely wiped out from the society.
Dr. Nduom called on Ghanaians to rally behind the PPP to wrestle power from the NDC to ensure a better future for the country.