Energy Bank Opens Accra Central Branch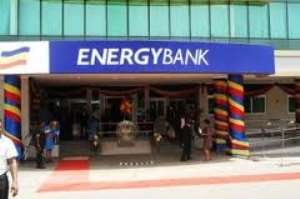 Accra , Feb. 23, GNA - Energy Bank says it is exploring opportunities to increase its capital base to GH¢100 million from the current GH¢60 million to stay ahead of the competition and to be able to finance big transactions.
"We shall continue to pursue our organic and inorganic growth strategies to garner a sizable share of the market and the opportunities that the Ghanaian market has to offer as a fast-growing medium-income economy," Mr Sam Ayininuola, Managing Director of Energy Bank said at the opening of the Accra Central Branch of the bank.
Mr Ayininuola said the Bank was also ready to discuss merger talks with any of the banks, which may be unable to meet the Bank of Ghana's deadline for recapitalization.
"For the inorganic growth, we are open for discussions with banks that may be unable to meet the December 31 2012 deadline stipulated by Bank of Ghana provided such banks share the same vision and aspirations as our Bank," he said.
The Managing Director said the bank was poised to open a branch in Takoradi before the end of May this year, saying the bank had widened the scope of its services to include the Energy Temple Account, Energy Kid Account aside of the normal deposit accounts.
The bank has also entered strategic alliances with reputable institutions to aid financial transactions across the globe and also provided a robust IT platforms to aid seamless transactions.
"We believe and trust that we shall be able to deepen our partnership with our clients and ensure that they benefit from our innovative solutions and enjoy the pleasure of banking with Energy Bank," Mr Ayininuola added.
The Energy Bank has been operating in Ghana for the past one year after it was commissioned by President John Evans Atta Mills.
GNA