Senegal opposition seeks poll delay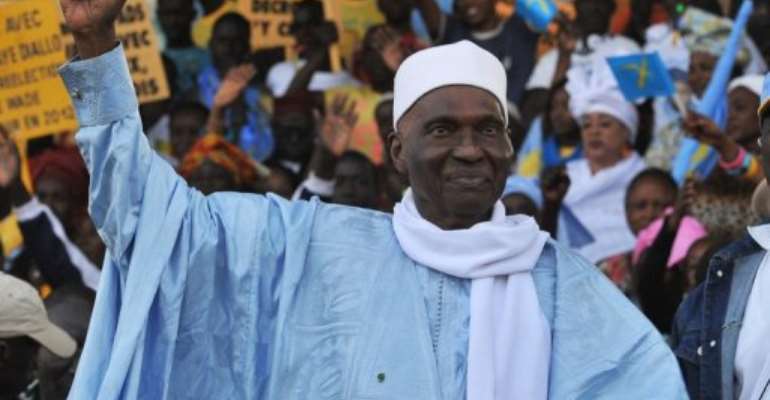 DAKAR (AFP) - Several presidential candidates are lobbying for Senegal's polls to be postponed amid protests over incumbent Abdoulaye Wade's third term candidacy and concerns over the impartiality of electoral bodies.
One of Africa's most stable nations, Senegal is facing a stiff democratic test on Sunday after weeks of violent riots over the 85-year-old leader's efforts to cling to power left six dead and dozens injured.
"Saying we can have a free and transparent election is a figment of the imagination," said Alioune Tine, prominent anti-Wade campaigner with the June 23 Movement (M23) which is spearheading the protests.
He told AFP that the constitutional council which validated Wade's candidacy -- the move which sparked the countrywide protests -- had "disqualified" itself as an impartial body responsible for judging complaints over the election and announcing final results.
As for the national elections commission "it is incapable of reining in the administration" which has come under fire from the European Union for banning protests in downtown Dakar seen as clamping down on freedom of expression.
The opposition has already raised concerns Wade will try and steal the vote in the first round, however it is not clear how easy it would be for him to do that in a nation which has strong institutions and democratic traditions.
Africa's top envoy, former Nigerian leader Olusegun Obasanjo has been sent to the country partly to head an African Union observer mission, and also to try stamp out tensions in one of the continent's success stories.
On Wednesday he met several opposition leaders as well as Wade, and on Thursday continued his meetings with socialist leader Ousmane Tanor Dieng and music icon turned political activist Youssou Ndour.
Details of his discussions have not been made public, but the opposition had hoped he would talk Wade out of taking part in the election.
The Nigerian statesman, who also tried to mediate in Ivory Coast last year, tried himself to change the constitution to seek a third term in 2007 but was thwarted by parliament.
Downtown Dakar has swarmed with riot police for the past eight days, tasked with stopping the opposition from holding a protest at a square near the presidential palace.
This has led to days of violent clashes, with police firing tear gas and rubber bullets at rock-throwing protesters who set up flaming barricades in side-streets.
Locals shake their heads at the violence seen as un-Senegalese in a country more used to looking on from afar at political crises in a troubled region.
Wade is facing 13 opposition candidates in Sunday polls in what is seen as a wide-open race.
While several are calling for a postponement, main contenders such as former prime ministers Idrissa Seck and Macky Sall, and socialist leader Dieng, are opposed to this option.
Aissata Tall Sall of Dieng's party said however "the election will not take place" if Wade is in the race, without elaborating.
Wade's camp has rejected the idea of a postponement.
Analysts say Wade has to win outright in the first round while the opposition is divided, as he would not fare well in a second round run-off.
Some say enough people will vote against Wade to force him into a second round, while others feel the opposition has made strategic errors in failing to find a consensus candidate.
"Probably, if the opposition had found one single consensus candidate, months ago, and built up real campaign momentum behind that person, they would have a stronger chance. But this was never seriously on the cards," said Paul Melly, analyst with the London-based Chatham house.