Regulatory body for building and construction advocated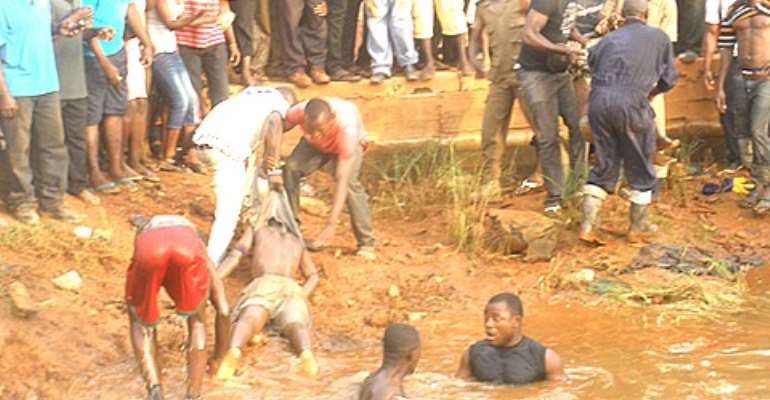 Ghana needs to establish a regulatory body for the building and construction industry now than ever before.
This is according to the Association of Building and Civil Engineering Contractors of Ghana, which has been advocating for such a body to ensure players in the sector act professionally.
Technical Committee Chairman of the Association, Rockson Dogbegah, says the growth and development of the construction industry hinges on effective regulation.
His call comes on the heels of last Saturday's incident at the Sofoline Interchange project site in Kumasi, where three youth drowned in a deep, water-filled trench, dug by the contractors but without warning signs.
Mr. Dogbegah says the death of the three should be a wake-up call for government to seriously consider the constitution of a regulatory body to enforce the adherence to health and safety provisions in the execution of contracts.
"We cannot afford to see people die as a result of negligence", he stated. "The regulatory body is to ensure sanity and discipline in the construction industry. If the regulatory body was in place, among the numerous functions of this body will be doing is to ensure that contractors receive the proper training regarding health and safety… and for a contractor to work on any project site, this contractor will have to have certification from the regulatory body", noted Mr. Dogbegah.
Many people, mostly children, in and around the Sofoline Interchange construction site in Kumasi are said to be at risk of contracting respiratory tract infection, which health officials attribute to heavy dust in the atmosphere caused by the construction work.
Mr. Dogbegah says Ghana can learn from other countries like South Africa and Malaysia, whose construction industry development boards instill sanity in the local building and construction industry.
"Anybody that is related to any construction practice has to be trained and issued with some certification at all levels – with this we can be assured of sanity in the industry", he said.


Story by Kofi Adu Domfeh/Luv Fm/Ghana