Acquire driving licenses before driving a vehicle - Commander Ahiamale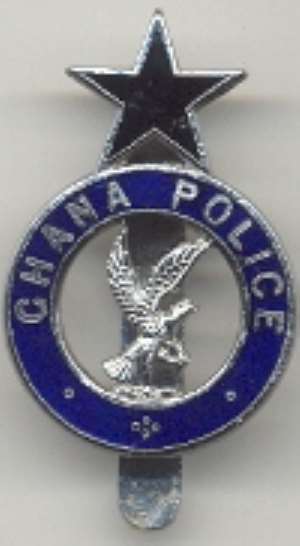 The Madina Divisional MTTU Deputy Commander, Assistant Superintendent of Police (ASP) Mr Charles Ahiamale, has appealed to student drivers to ensure that they acquire the requisite driving documents before driving any vehicle.
Commander Ahiamale said this when speaking to 2,743 at the Assembly Hall of the Presbyterian Boys Senior High School in Legon.
He said mankind created planes, vehicles and motorbikes which were to be handled with tact and care, yet as a result of carelessness on the part of drivers, many lives and valuables are lost annually on our roads.
Commander Ahiamale said currently over 20 people die daily and 1,600 persons perish annually in the country adding that over the past ten years about 20,000 people have lost their lives through accidents.
He said within the Madina jurisdiction alone, 47 pedestrians were knocked down by vehicles in 2010 with 137 being injured, whiles in 2011, they recorded 31 people being knocked down with 100 people injured.
Commander Ahiamale cautioned students who often ride motorbikes without crash helmets about the severe consequences they would face when they are caught or get involved in an accident.
He said most of the motorbikes in the country could not be insured for commercial operations and that this has been the reason why the Police has refused to give permission to "Okada" operators in the country.
Commander Ahiamale appealed to users of any form of transport to report drunk drivers and avoid engaging in a conversation with the driver when the vehicle is in motion since this would distract the drivers' attention and that it was also important not to allow drivers to receive or make phones calls while driving.
He said many accidents were as a result of human factors and urged drivers to be patient and avoid picking passengers at unauthorized places.
He said drivers should regularly go for check-up on their eyesight adding that the ability to detect distant objects is important whiles on the road adding that drivers who climb mountains need to reduce their speed since visibility on the mountain is not the best during early mornings and at night.
Commander Ahiamale appealed to students refrain from petty stealing at school and cited examples where people in enviable positions are often found stealing through the misappropriation of state funds in their Ministries or Departments.
In attendance at the forum were the Chaplain of the school, Rev Erasmus Mensah Laryea and the Madina MTTU Operations Officer, Inspector Joseph Lamptey
GNA