UCC Poised To Become 'Centre Of Excellence' In Education - Prof Opoku-Agyeman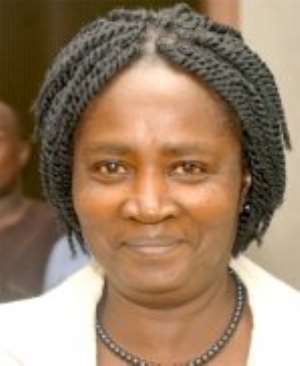 Prof Jane Opoku-Agyemang
To achieve its vision and mission of becoming the "Centre of Excellence" in education, the University of Cape Coast (UCC), is envisaging the establishment of a school of Pharmacy with emphasis on plant medicine.
Professor Naana Jane Opoku-Agyemang, Vice-Chancellor of UCC, announced this at the launch its Jubilee (50th) Anniversary at the UCC on Saturday during which she paid tribute to successive governments for the continued financial and logistical support to the institution which had culminated in its success story.
She also expressed gratitude to corporate bodies and other organizations whose invaluable contributions complimented that of the government as well as staff and alumni of the School, saying it will continue to diversify its offerings to embrace numerous courses for national growth.
Prof Opoku-Agyemang said the institution was poised and would continue to evolve structures and programmes that will place it on a high pedestal to be internationally recognised as the centre of excellence in education.
"We envisage a university that is recognised as a centre of excellence in education through the provision of effective teaching, life-long learning, the advancement of knowledge through research and scholarship, a commitment to service", she said.
Establishment in1962 as a University College of Education with only two faculties, the UCC can now boast of eight schools and faculties including the school of medical sciences which is in its fifth year.
A proposed faculty of law will soon take off to bring the number to nine whilst infrastructural development including new lecture theatres, a centre for continuing education, housing for staff, a senior common room, a 40-bed hospital and an extension have all been completed.
The University press will soon be turned into a publishing house to generate revenue and create more job avenues.
GNA
Justice A.K.B Ampiah, chairman of the UCC Council, who launched the year-long Anniversary, said he was optimistic that the university will do more exploits in the area of academic programmes and courses to produce high quality graduates who will turn the socio-economic fortunes of the nation,
Highlights of the programmes lined-up throughout the year, include, international conferences, regional activities to be carried out by Alumni, Honorary degree awards, SRC week, Alumni home coming, Radio and TV talk shows and a banquet to climax activities.
The UCC Jubilee anniversary cloth and other souvenirs were launched at the programme.