Media-Corporate Response Initiative appoints Executive Director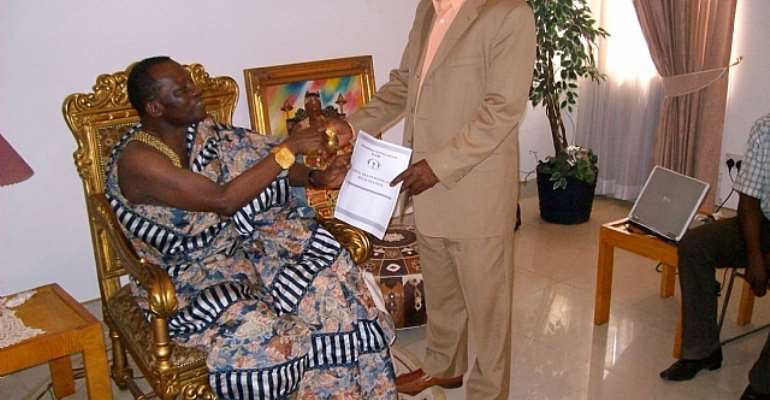 Former General Manager of the Business & Financial Times (B&FT), Abdulai Salifu, has been appointed as the substantive Executive Director of the Media-Corporate Response Initiative (M-CRI).
The M-CRI is the development organ of the media established in partnership with the Ghana Journalists Association (GJA) to promote media involvement in development.
The intervention is to strategically position the media to forge partnership with Government, Corporate Ghana and development agencies to implement media response development projects.
Daasebre Prof. Oti Boateng, Life Patron of the Initiative, said he has confidence in the leadership ability of Mr.Abdulai Salifu, who has been actively involved in the project from its incubation.
His appointment is coming at a time a research to position the media to implement projects for SME and Rural Economic Development is ready for policy consideration.
Another flagship project dubbed "MOSES" has also been developed to involve the media in promoting educational development in the country.
According to Daasebre, the two projects "hold significant prospects for national development, but require leadership and utmost cooperation to make a difference in this pioneering endeavour".
Mr. Abdulai Salifu also believes the two projects are well-designed and globally competitive enough to offer greater scope for mutual corporate partnership.
GJA General Secretary, Bright Blewu, has reinforced the Association's commitment to the Media-Corporate Response Initiative.
He served notice that the M-CRI is ready for a major take-off in the sectors of education and the SME development.
The M-CRI was established as an outcome of the DANIDA-USAID-EU sponsored Business Sector Advocacy Challenge (BUSAC) Fund to sustain advocacy in response to SME and Rural Economic Development based on Micro-Finance.
Story by Kofi Adu Domfeh/Luv Fm/Ghana