Extend review of stability agreements to oil and gas industry – group demands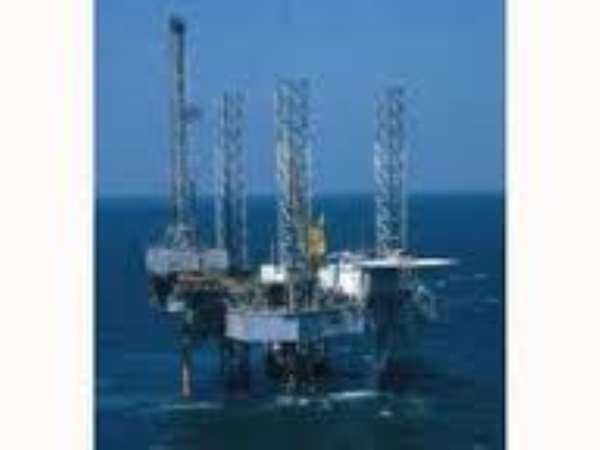 The Centre for Social Impact Studies (CeSIS), a research and advocacy non-governmental organization, has entreated government to, as a matter of urgency, extend the review of stability agreements to the oil and gas sector.
The group is of the view Ghana can negotiate for higher stakes in contractual agreements with multinational oil companies.
"It is highly unacceptable that while both Kosmos Energy and Tullow Oil were offered royalties of 5%, Hess Petroleum, a late entrant to the industry was offered 2.5%. According to the agreement with Hess Petroleum, the company is further entitled to 90% participation in what will soon become the largest discovery of oil so far in Ghana", said a statement signed by CeSIS Executive Director, Richard Ellimah.
Government last month announced the setting up of a seven-member team to review and re-negotiate stability agreements entered into with some mining companies to ensure that the country derived maximum benefits from its resources.
This has been welcomed by civil society, which has raised concerns that the country was missing out on the current gold boom and therefore demanded a review of all stability and development agreements in the mining sector.
"We find it refreshing that government has finally, in response to the overwhelming voice of civil society and residents living in mining-affected districts, decided to act in accordance with international best practice. We further acknowledge government's increase of corporate taxes from 25 percent to 35 percent, introduction of windfall tax and capital gains tax of 20 percent in the 2012 Budget Statement", said CeSIS.
Investment contracts negotiated with extractive industry (EI) companies during times of economic crisis in the 1980s, under the guidance of World Bank EI sector reform programs, provided many deductions and incentives for EI multinationals but too little benefits for Ghana.
However, over three decades of improved political and economic stability in the country have defeated the relevance of stability agreements as they exist in investment contracts with multinational mining companies.
CeSIS therefore finds it "unacceptable that Newmont Ghana Gold Limited does not pay any VAT. Furthermore, the company has been insulated from paying any property rate to the districts within which they operate. This anomaly is starving the affected districts of much needed internally generated revenue. This dire situation is threatening the sustainability of districts like the Asutifi and Tano North Districts of the Brong Ahafo Region which hosts a bulk of Newmont's installations.
"Using AngloGold Ashanti's annual payment of 400,000 Ghana cedis to the Obuasi Municipal Assembly as property rate as a comparative figure, one can only imagine how much the two districts are losing by way of property rate".
The group has called on government to set clear terms of reference for the review committee as well as state clearly the stakeholders to be involved.
"The committee should also consult the broad spectrum of civil society and residents of mining communities in conducting the review and re-negotiation to ensure that Ghana gets value for money for her mineral resources" the statement noted.
CeSIS wishes to state its strong support to the review process and urges government to remain resolute and ignore pressures that have already started coming from multinational extractive industry companies.
Story by Kofi Adu Domfeh/Luv Fm/Ghana