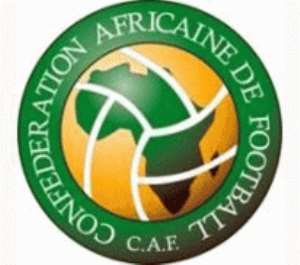 The President of the Confederation of African Football (CAF), Issa Hayatou, is set to rule the continental football body till 2017 following a massive backing by the heads of the 53-member body at last Friday's General Assembly in Libreville, Gabon.
By their open declaration, Hayatou, could be endorsed unopposed at next year's Nations Cup in South Africa to take charge of the body for the next four years.
Before a packed auditorium with world football chiefs including FIFA President, Sepp Blatter, and UEFA President, Michel Platini, Hayatou outlined some of his achievements since ascending the throne in 1988 which included the expansion of the tournament from an eight-team completion to 16.
The Camerounian, 66, said there was the need for the current leadership to be suported to continue with the reforms which have positioned African football to the world and has become a destination of many.
The Assembly was officially opened by the President of Gabon, Ali Bongo, which praised the people of his country for co-hosting a memorable competition.