February 15, 2012
|
General News
N1 highway named after George Bush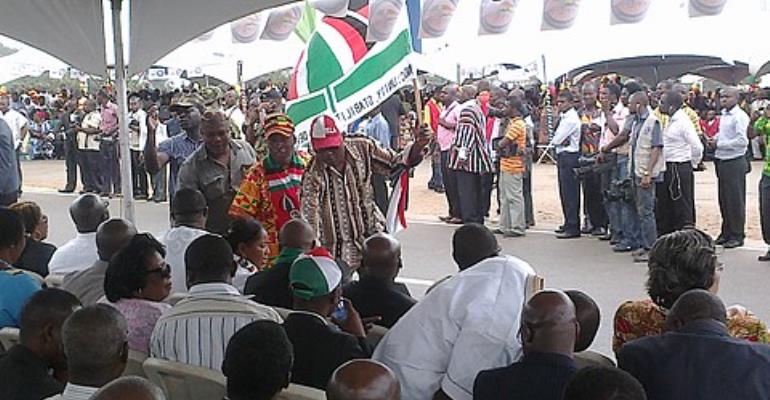 President John Evans Atta Mills has officially named the N1 highway after former U.S President George Walker Bush.
According to President Mills, the decision to name the highway after the former American president was in recognition of his contributions towards the establishment of the Millennium Challenge Corporation which funded the construction of the highway.
The Millennium Challenge Corporation (MCC) is a bilateral United States Foreign aid agency created by the George W. Bush administration in 2004, having called for a new compact for development with accountability for both rich and poor countries.
Five years ago, Ghana received the largest share of the MCC's grant in the sum of 547 million dollars, part of which was used for the construction of the N1 highway project.
Commissioning the completed project Wednesday afternoon, President Mills cautioned motorists and pedestrians to help maintain the road.
The 14 kilometer Tetteh Quarshie – Mallam road is expected to cut down on traffic time from 2 hours to about 20 minutes.
The overall objective of the N1 highway project according to the Roads and Highways Minister Joe Gidisu is to reduce transport cost which usually impacts agricultural production and trading.
He indicated the completion and commission of the highway would improve the competitiveness of agricultural products coming from the Central Region.
A total of about 2,000 structures had to be removed to make way for the construction of the N1 highway with some 12 million dollars paid in compensation to affected persons.
The project is said to have cost some 55.7 million dollars within a revised period of 20 months.
Present at the commissioning ceremony were former President John Agyekum Kuffuor, U.S Ambassador to Ghana, Donald Teitelbaum, some government officials, a delegation from the United States, MiDA officials among others.