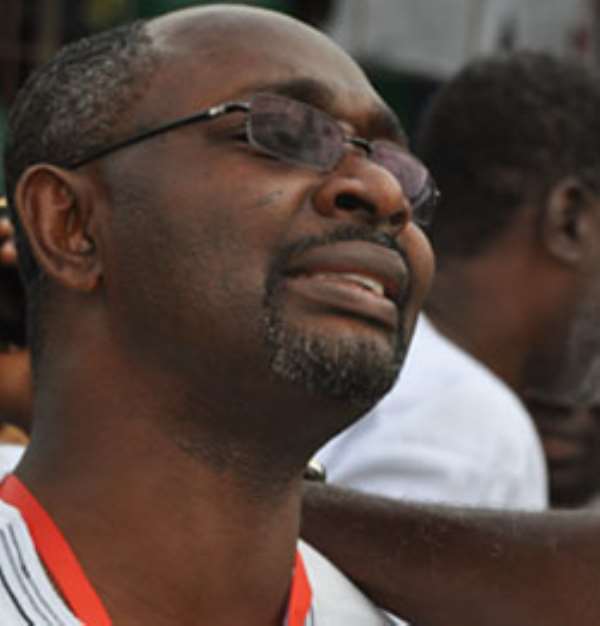 Alfred Agbesi Woyome
A beleaguered businessman Alfred Woyome is most likely to spend a few more days in Police CID cells because from all indications his lawyers and relatives are yet to meet the Gh¢ 54 million bail sum placed on his head.
Today is the third day since Mr. Woyome, touted as the financier of the National Democratic Congress (NDC), was granted bail by an Accra Commercial Court. However, he has been sleeping in the CID cells since he was granted bail on Monday because they are unable to satisfy the bail condition.
Mr. Woyome's lawyers appeared in court on Wednesday to pray for a reduction in the bail bond.
The chief state attorney, Cynthia Lamptey, said she needs more time to study the application because it was brought to her attention on Tuesday.
Justice John Agjet-Nasam had no option than to adjourn the case to Thursday, February 16 to give ample time to the state to study the application.
The substantive case against Mr. Woyome – defrauding the state – will, however, be heard on Monday, February 20.
Source: Citifmonline