When true love fills the Air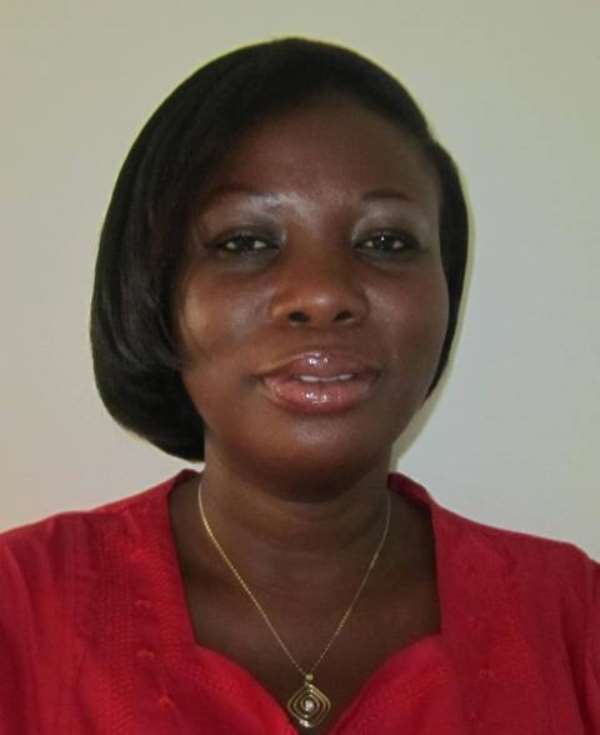 Accra, Feb. 14, GNA - Little Abena (not real name) was rushed to the Korle- Bu Teaching Hospital (KBTH), by her mother to the children's ward some weeks ago.
Unfortunately for Abena, her caring mother was also sick at the time she was rushing her for medical care and as fate would have it, she passed away.
Her unemployed father told the Ghana News Agency that her wife died of HIV and AIDs while her daughter is also carrying the virus.
Abena's father heaved a sigh of relieve when she was counseled that her daughter could survive with the intake of anti retroviral drugs.
Father and daughter are one of 29 patients who have been detained by the hospital authorities because they cannot foot their bills.
Hilda Yeboah, who is in her early 30's was also rushed to Korle Bu in January for excessive bleeding and was treated. Unfortunately when she was discharged, Hilda could not afford to pay her medical bill and was detained.
It was an emotional moment when an elated Hilda amidst tears expressed gratitude to her beneficiaries as hospital authorities feverishly prepare for her to go home and spend valentine with her family.
This was because Vodafone Ghana had paid her outstanding medical bills for more than 230 patients nationwide, including Abena and his father.
Twenty-nine detained patients from the Children's, Maternity, Surgical and Obstetrics and Gynecology departments of the Korle Bu benefited from the Vodafone largesse.
As a repeat of last year's celebrations of the event, Vodafone included the registration of 100 HIV and AIDS patients on the National Health Insurance Scheme for this Valentine season.
All the beneficiary patients were each given a Vodafone handset, credit and other Vodafone souvenirs before their departure from the hospital.
Carmen Bruce Annan, Head of Corporate Communications, Vodafone, said: "Valentine's Day presents an opportunity for Vodafone to express more love to its customers and the people of Ghana.
"Being admitted to hospital is tough enough and some patients have undergone traumatic surgeries, but they also have to worry about where to find money to pay their bills for their treatment. This worry would invariably affect their recovery as they are kept from the most important support systems.-their families.
"The hospital administration does a great job trying to accommodate individuals in this situation but they also need the bills paid in order to treat the next patient. It feels good that Vodafone can step in and offer relief to both patients hospital again…on Valentine's Day" she told reporters at Korle Bu Teaching Hospital on Valentine day.
Overall, 100 Vodafone employees are visiting Tamale West Hospital and Walewale Hospital in the Northern Region, Atonsu Hospital and Kwame Nkrumah University of Science and Technology hospital in Ashanti Region, Takoradi Hospital in the Western Region and Ridge Hospital, Tema Hospital and Lekma General Hospital in the Greater Accra Region to extend a feeling of love and kindness. .
Detaining patients in hospitals was condemned by Ms Anna Bossman, former Commissioner of the Commission for Human Right and Administrative Justice (CHRAJ), who said "detention" of patients in hospitals, especially nursing mothers who were not able to pay for their medical bills, was illegal and described it as an infringement on their on human rights.
Mr Mustapha Salifu, Head of Public Relations of KBTH however, said the hospital loses thousands of Ghana cedis annually including GHȼ50,000 from patients who ran away without paying their medical bills in 2011.
The history of Valentine's Day, which falls on Tuesday, February 14 and the story of its patron saint are shrouded in mystery. February has long been celebrated as a month of romance, and that St Valentine's Day, as we know it today, contains relics of both Christian and ancient Roman tradition.
The Catholic Church recognises at least three different saints named Valentine or Valentinus, all of whom were martyred. One legend contends that Valentine was a priest who served during the third century in Rome.
When Emperor Claudius II decided that single men made better soldiers than those with wives and families, he outlawed marriage for young men.
Valentine, realising the injustice of the decree, defied Claudius and continued to perform marriages for young lovers in secret. When Valentine's actions were discovered, Claudius ordered that he be put to death.
Whatever angle one gives for the celebration of Valentine those who were discharged from hospital because of Vodafone would forever be grateful to the communications company.
A GNA feature by Audrey Dekalu
GNA