Court jails farmer for unlawfully causing harm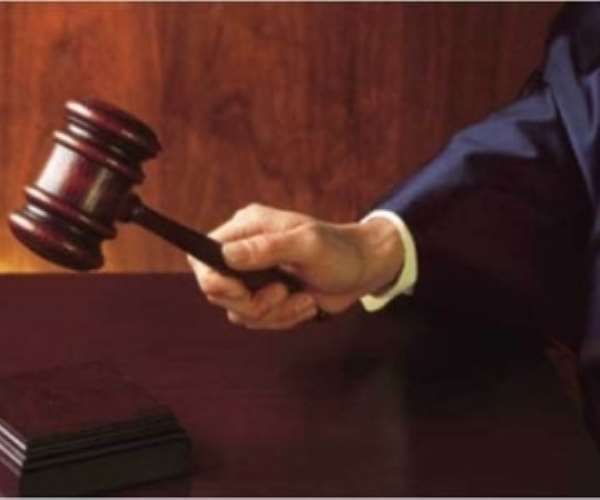 Tarkwa, February 14, GNA - A Tarkwa circuit court has sentenced Kwasi Achey, a farmer, to four years imprisonment in hard labour for unlawfully causing harm to one Esi Asumah.
He pleaded guilty.
Prosecuting, Deputy Superintendent of Police (DSP) Albert Aditta told the court presided over by Mr. Samuel Obeng Diawuo that the complainant resides at Asankran-Breman in the same vicinity with the accused.
He said on January 6, around 9:30 pm, the complainant was asleep in her room when the accused person's sister came and informed her that the accused and his wife were fighting.
DSP Adiita said the complainant knowing the behavior of the accused to be violent, insisted that she will not go to separate them but the sister of the accused convinced her and she later went.
The Prosecutor said on reaching the house of the accused, she realised the fight had already been resolved but the accused wife had started packing her personal effects from his room.
When the complainant intervened and asked the wife to stop packing her things, Kwasi Achey came around accusing the complainant of opening the door to his room for his wife to pack her belongings.
DSP Adiita said the complainant then explained to the accused that she was not the one who opened the door for his wife but the accused became offended, entered his room and came out with a sharp and pointed implement and pierced the right eye of the complainant.
He said the complainant became unconscious, with blood oozing all over her body and she was later revived and a complaint was made to the police.
GNA