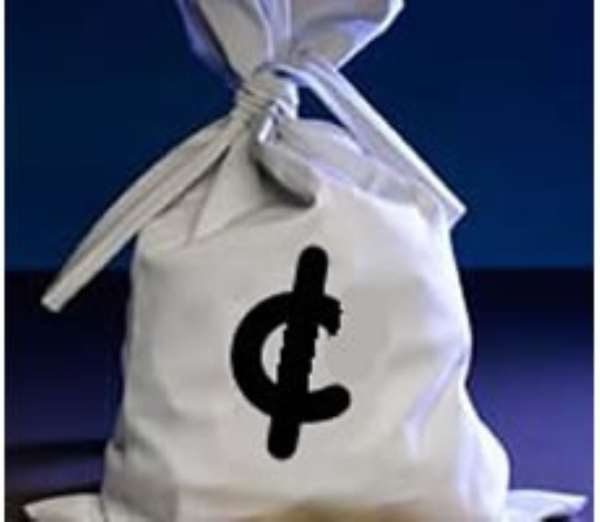 The Bank of Ghana will begin a review of its benchmark lending rate today, the first after fuel prices rose and the cedi retreated sharply against the US dollar for the better part of January.
Events indicate the likelihood of a fourth consecutive rate-hold, with robust economic activity countered by a less benign inflation outlook. The bank's monetary-policy committee has kept its policy rate at 12.5 percent since July 2011.
A brief surge in foreign exchange demand last month as corporates stocked up for the new year put pressure on the cedi, which suffered incremental losses that rose to 3 percent in the first three weeks of January.
The impact of this and 15-30 percent hikes in petrol and gas prices on inflation will be known on Wednesday, when the Ghana Statistical Service (GSS) releases January inflation data.
In December, the consumer price index increased slightly to 8.58 percent from 8.55 percent in November as economic activity picked up in the holiday season, the GSS said.
An emerging risk to the inflation outlook should be the announcement of a 20 percent increase in the national minimum wage to GH¢4.48 (US$2.25) after a meeting between the government, private-sector employers and the Trades Union Congress last week.
Investment bank Renaissance Capital has already revised its 2012 average inflation forecast for Ghana to 10.7 percent from 9.2 percent on the back of higher transport costs and spread-through effects.
Robust growth
Fresh output data released last month showed the economy expanded by 15.9 percent year-on-year in the first three quarters of 2011. The full-year growth projection for 2011 remains 13.6 percent, with a slower but robust 9.4 percent expected in 2012.
Oil and the services sector will continue to drive growth, Fifi Kwetey, Deputy Finance Minister, said.
Renaissance has forecast oil-export earnings to increase by about 20 percent year-on-year in 2012, and Jubilee Field operator Tullow has said crude output will come in within 70,000-90,000 barrels a day this year.
Continued cedi risks
"We expect uncertainty to increase as the elections approach, owing to concerns about policy continuity and the possible build-up of tensions during the campaign period. We think this will be negative for the cedi, as some short-term investors close their positions and others adopt a wait-and-see approach," Renaissance said.
A forecast by Yaw Adu-Koranteng, currency-market watcher at Gold Coast Securities, said the cedi could incur losses of between 8-9 percent this year, with the risk of a steeper fall if fiscal management worsens ahead of the December polls.
Fiscal consolidation
Fifi Kwetey told a global investment gathering in Accra last week that the government will continue fiscal consolidation and stick to budgetary targets.
"We're looking at a budget deficit of 3.9 percent at the end of 2011, and this year we expect to stay within the range of 4 percent," he said.
Falling deficits notwithstanding, the public wage-bill, which consumes around 41 percent of government revenues, remains an albatross, analysts have said -- and the outlook in 2012 depends a great deal on the extent to which continued wage agitations and disagreements over the Single Spine Pay Policy do not increase the burden on the fiscal purse.