Political polls must be scientific and verifiable-Haruna Attah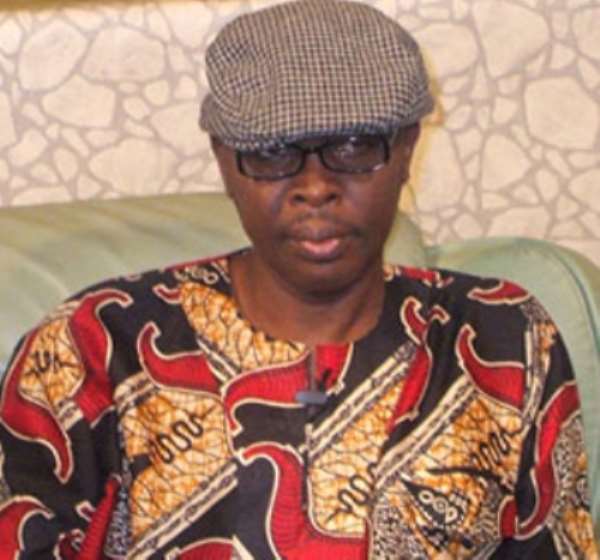 Tamale, Feb. 12, GNA – The National Commission for Civic Education (NCCE), has charged the media to increase its watchdog role in the society to ensure that their reportage of Election 2012 is fair, balance, accurate and objective.
Madam Charlotte Osei, Chairman of NCCE who was speaking in Tamale on Saturday said the media has a critical role in projecting, protecting and ensuring that the nation does not become divisive.
Madam Osei was interacting with journalists drawn from the Northern, Upper East and Upper West Regions in Tamale at a day's seminar, on the theme: "Stand up for Ghana."
The workshop is part of the many plans earmarked by the NCCE to sustain the country's democracy for the 2012 elections by educating and sensitising the public about their civic rights and responsibilities.
Madam Osei told the journalists to be mindful of the fact that they are first of all Ghanaians before journalists and must put their political interest aside and hold on to the spirit of patriotism and collaborate with the NCCE to ensure a better nation.
Alhaji Abdul-Rahman Haruna Attah, Board Member of the Ghana News Agency and a resource person at the function indicated that events leading to the coming elections are already creating tensions and cautioned the media practitioners to exercise extreme professionalism in order not to plunge the country into civil war.
He noted that the issue of media ownership and pluralism had often been observed by others as negative saying: "Media pluralism must however be seen as the source of growth and civilization and must be accepted and not be disregarded."
Alhaji Haruna Attah who also spoke on the guidelines for fair and equitable coverage of political parties by the state-owned media noted that the public media has a positive role in maintaining peace by giving balance reportage to all parties.
He stressed that the private media was equally enjoined to adhere to the guidelines of the state media by being fair and equitable to all political parties to avoid unnecessary agitations.
Alhaji Attah advised the radio stations to be careful by not rushing to churn out inaccurate information relating to the election results, which are not confirmed by the Electoral Commission, since it has the tendency to create mayhem.
He asked the political parties and politicians to play a major role to ensure a peaceful 2012 elections by abiding by the code of conduct of political parties.
Professor Kwame Karikari, Executive Director of the Media Foundation for West Africa said the media must not compromise the right of the public to get access to information no matter how explosive the content might be, adding that journalists in reporting such issues must however be factual and report exactly what was said.
He explained that when journalists report on such issues, it would alert the security agencies to act to avoid any harm.
GNA