Nigerian state holds governor polls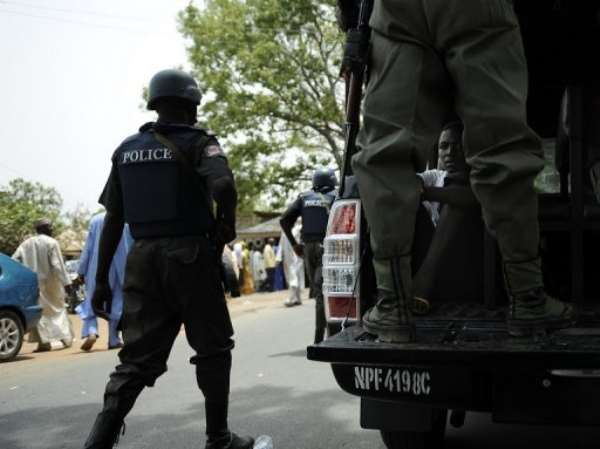 The volatile state has seen a series of bombings and shootings among rival politicians recently. By Tony Karumba (AFP/File)
LAGOS (AFP) - Nigeria on Saturday deployed thousands of police for a governor's election in Bayelsa, the oil-rich home state of President Goodluck Jonathan that has been wracked by pre-vote violence.
"We have fortified every area of the state to ensure a hitch-free election. Some 10,000 police personnel and 5,000 other security agents have been deployed," Bayelsa state police spokesman Equavoen Emokpae told AFP.
The volatile state has seen a series of bombings and shootings among rival politicians in recent months.
"You know this is the homestate of the president and he is around to exercise his civic right and nothing should be allowed to derail the process," he said.
Jonathan was expected to vote along with members of his family in his home town of Otuoke later on Saturday.
A spokesman for the Independent National Electoral Commission (INEC) said both materials and personnel had been deployed for the crucial poll.
"On our part, we have done everything possible to ensure that the election goes on without problems," Kayode Idowu told AFP.
"Accreditation of voters started at 8:00 am and is progressing. Voting will commence from noon and ends when every accredited voter on queue has voted," he said.
Idowu said some 35 candidates would vie for the governorship, including Henry Seriake Dickson of Jonathan's ruling People's Democratic Party (PDP).
Bayelsa is among five states which did not hold governorship election in April 2011 because of a court ruling that extended the tenure of the incumbents.