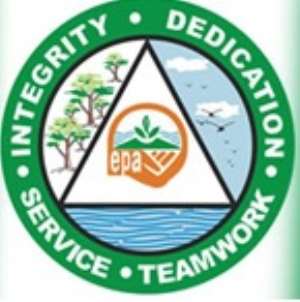 Accra, Feb. 10, GNA - Mr Samuel Anku, Director of Inter Sector Networks of the Environmental Protection Agency (EPA), has appealed to Ghanaians to observe guidelines regarding noise production.
"The rampant increase in noise making, especially in the capital city is alarming and therefore it is important for individuals to observe the permissible ambient noise levels guidelines," he said.
Mr Anku said this in an interview he granted to the Ghana News Agency (GNA) in Accra on Friday.
He said although the EPA had the mandate to prescribe standards and guidelines relating to the pollution of air, water, land and noise, the agency worked in effective partnership with other stakeholders.
He said the EPA could only achieve its targets by liaising and co-operating with government agencies, district assemblies and other institutions to control pollution and generally protect the environment for sustainable development.
"It is the responsibility of the district Assemblies to ensure development, improvement and management of human settlement and the environment in the district.
"It is legitimate for the assemblies to intervene and deal with individuals in any town, who wilfully or wantonly make loud or unseemly noise to cause the annoyance or disturbance of any person".
Mr Anku added that EPA was instituting strategic measures to bring to book law breeakers, adding that the Accra Metropolitan Assembly (AMA) as mandated by the law had a role to play in ensuring that noise pollution was reduced.
GNA