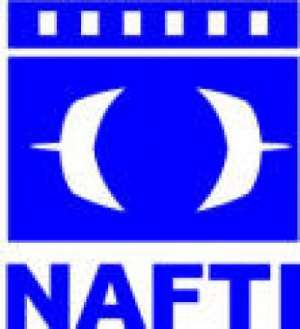 Accra, Feb 8, GNA - The 2012 National Film and Television Institute (NAFTI) lectures on Ghanaian Motion Pictures was on Wednesday launched in Accra with a call on film makers to concentrate on producing original films that would help raise the image of the nation.
Mr Kwaw Ansah, a renowned film maker said "it should not be about the bulk of money we make but the originality of what we produce. Let us use the films we make to raise our people from the gutters. Let us spend enough time to bring out quality films that will impact meaningfully on the people".
The NAFTI lectures were instituted last year to enable the Institute to chart the way for the growth of the film industry as well as help to identify its problems and lead discussions for solutions that could be translated into policy directives to enhance the growth of the industry.
The theme for the lectures is "Promotion of Cross-Cultural Understanding: A Celebration of Ghanaian-German Co-operation and Collaborations in Media" and would be held in the third week of February.
Mr Ansah said the term "Ghallywood used to describe the Ghanaian film industry could be reviewed to be called "GhanaCine" to properly reflect and give meaning to the industry, adding that in Ghana there was meaning to everything we do so we should not just copy blindly from other foreign culture".
Professor Linus Abraham, Rector of NAFTI, said the annual lectures were used to highlight the role that film and television played in the economic and social development of the country, and showcase Ghana's finest film-makers and their contributions to the industry.
It would also provide a platform for students, academicians, professionals and the public at large to share and exchange their views on the industry.
Other activities for the lectures include forum, screening sessions and cocktail dance, which would be used to celebrate and award King Ampaw, a premier filmmaker who had contributed significantly to the cinema in Ghana.
In the 2011 lectures, the celebrant was the doyen of filmmaking in Ghana Kwaw Ansah.
King Ampaw's works that include "JUJU", Kukurantumi-Road to Accra" and "NO time To Die" has helped put Ghana on the international filmmaking map and he had also been in the forefront of promoting German-Ghanaian collaborations and co-production in film.
Prof Abraham said an aspect of the lectures would feature the significance of German collaborations that had contributed to the growth and maintenance of NAFTI, particularly, the Friedrich Ebert Foundation in the establishment and management of NAFTI and the newly established affiliation between KHM (Media Arts Academy) in Cologne, Germany.
The Vice President, Mr John Mahama is expected to be the guest of honour at the cocktail.
GNA