What Samia told PNC delegates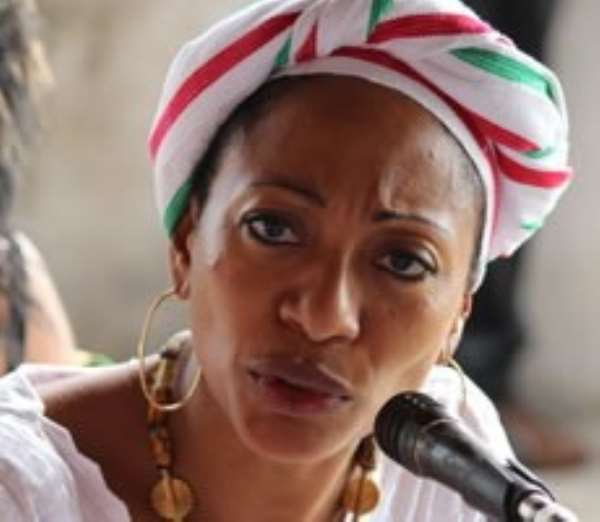 Samia Yaba Nkrumah
ONE LEGACY! ONE PEOPLE! ONE FUTURE -THE CPP MESSAGE TO PNC DELEGATES
The message delivered to PNC delegates by the Chairperson and Leader of The Convention People's Party (CPP), Hon Samia Yaba Nkrumah MP
Comrades, Brothers and sisters,
We stand before you today as the Chairperson and Leader of the Conventions Peoples Party with the support of the General Secretary, Ivor Kobina Greenstreet, the Director of Communications Nii Armah Akomfrah, Senior Comrade Professor Agyeman Badu Akosah and the Regional Chairman B.K. Ameyaw and his Regional Executives.
We bring you warm and fraternal greetings from the entire family of the Convention People's Party.
We have come with this delegation because we want you to know that we consider the PNC to be our home, just as the CPP is your home.
Your values have always been our values.

Your philosophy has always been our philosophy.

Your ideology has always been our ideology

Your heritage has always been our heritage

Your founders were also our founders

President Hilla Limann was also our Limann

Nkrumaism has always been ours together.

And so let me thank all of you who in all those years have kept our Nkrumaist tradition going.
We must make sure that our patience and collective sacrifices are not in vain. Brothers and sisters, we must come together to capture our rightful place in Ghanaian politics, lead the transformation of our economy and regain control of over our destiny. This is what is expected of us at this moment when Nkumaism is on the rise, once again.
A week ago today we were in Addis Ababa, Ethiopia to help unveil a statue in Osagyefo's honour. This honour is yet another confirmation of the relevance of his vision, his philosophy, his ideas and his blueprint for the emancipation of Africa.
As Africa increasingly honour him, we the bearers of the tradition must also honour him. We cannot do this unless we unite. It is our responsibility and duty to unite to honour the vision of our founders, our fathers our mothers, our grandparents and all our forbearers who suffered to give us the legacy that Africa and Africans are once again honouring.
We wish you a successful congress and we look forward to contesting the 2012 elections on one platform and under one banner
One legacy, one destiny, one future

Service with Honesty Comrades. Together we shall serve Ghana with honesty.
Forward Ever !
SIGNED:
Nii Armah Akomfrah
Director of Communication