Government to make Ghana an Attractive Investment Destination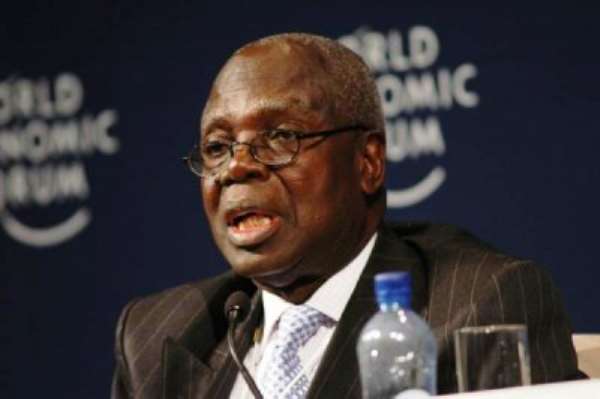 Accra, Feb. 7, GNA - The Government will step up efforts and reforms aim to make the country the best foreign investment destination in Africa, Mr Ishmael Yamsom, Chairman of the Economic Advisory Council has said.
In a keynote address at the opening session of the Euromoney conference on investment opportunities in Ghana on Tuesday, Mr Yamson said government was working to deal with the infrastructural deficit so as to woo more investors.
"We are all aware of the infrastructural deficit the country is facing and we have a passionate desire to bridge that gap," he said, adding that the attainment of the goal would make Ghana a very attractive partner for trade and investment across a multitude of sectors.
Euromoney conferences provide financiers and policy-makers the platform to share ideas, develop new contacts and participate in informed, and impartial discussions.
The event seeks to facilitate investment, trade and networking opportunities between Ghana and the rest of the world.
Mr Yamson called on investors to explore investments opportunities in infrastructure development and other areas of the economy.
"With the approval of our Public, Private Partnership Policy document, we envisage that most of the infrastructural projects will be implemented using the National Public Private Partnership Framework. We therefore, entreat investors to take advantage of it," he said.
Ghana, he said, was well known for peace and as the most stable country in Africa as well as one of the fastest growing economies in the world.
"We have graduated from a low-income country to a middle-income country by all standards, albeit classified at low middle income status," he said.
Mr Yamson said the oil discovery and production had given the country an added impetus, opening doors into a new era of great opportunities.
"Gold prices have been high in recent times, the macro-economic fundamentals are all pointing to the right direction and, there is political stability. The whole economy is geared up and is ready to take up all the opportunities that present themselves," he said.
Mr Fifi Kwetey, Deputy Minister of Finance and Economic Planning, said accountability measures had been put in place by government to ensure that the country benefited from the revenue from oil production.
He said development of the gas infrastructure was on the heart of government as it had the potential to boost the expansion drive of the country's manufacturing sector.
Mr Kwetey said government would continue to focus on fiscal consolidation this year despite it being an election year so as not to endanger the good and stable macro-economic environment.
Euromoney is the world's leading organiser of conferences for capital markets and cross-border investment.
The company produces over 50 international events each year, from Austria to Zambia, for portfolio and direct investors, financial intermediaries, corporations, governments, banks and financial institutions.
GNA