Parliamentary whips tour House of Commons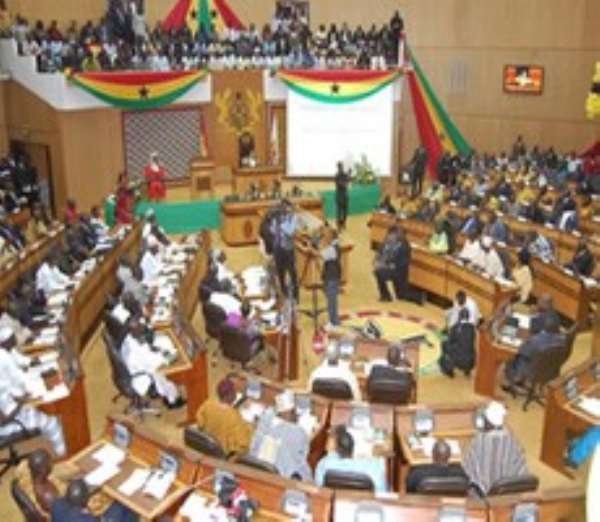 A delegation of Parliamentary whips in Ghana has ended a six-day study tour of the House of Commons in the United Kingdom.
Led by the Majority Chief Whip, Mr Gershon Gbediame, the delegation took part in the day-to-day activities of the House of Commons, giving them insight into the whip system in the UK.
Briefing the Ghanaian community at a reception at the Ghana High Commission at Belgrave Square in London, Mr Gbediame said Ghana's parliamentary system which was highly respected by the international community still needed to tap the experiences of other jurisdictions to grow from strength to strength.
He said despite the political differences, the NDC and the NPP enjoyed a good parliamentary working relationship and that underlined the need for all Ghanaians to live in peace at all times.
Mr Gbediame, who is also the MP for Nkwanta, appealed to the Ghanaian media to refrain from raking old wounds and uphold the peace in the country through their writing.
"Let us build and not divide because the majority and the minority are only looking at the same issues from different angles," he added.
The Minority Whip, Mr Frederick Opare-Ansah, added his voice to the need for peace among the electorate, saying: "Ghanaians are the toast of other African countries and we must preserve that image."
The Deputy Minority Whip, Mrs Gifty Kusi, said there was the need for more women in parliament to boost Ghana's glowing democratic image.