"Woyome's style of arrest was wrong": Nyaho-Tamakloe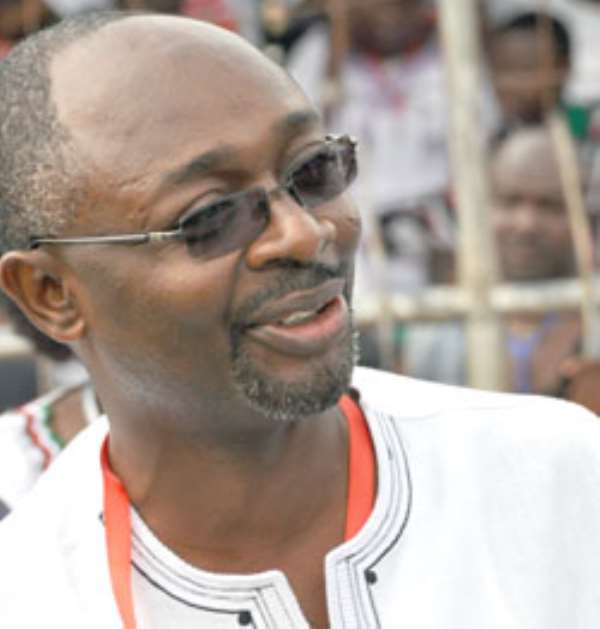 Dr. Nyaho Nyaho-Tamakloe of the opposition New Patriotic Party has chided the National Security apparatus for what he termed "the uncivil way" of arresting beleaguered NDC financier Alfred Agbesi Woyome.
Alfred Woyome was rounded up by the BNI over the weekend in traffic whiles on his way to the office, as part of a fall out from an EOCO commissioned-report, which had indicted him and several government officials both past and present.
But the mode of arrest according to the former Ambassador to Serbia and Montenegro was not done in the best of spirits, and that it constituted an infringement on Woyome's civil liberties.
"I have never met him in my life, and only heard of his name when this whole thing started. However I strongly disagree with the way and manner in which the security apparatus rounded him up. It could have been a bit civil than the Rambo style in which they did. There are basic principles that every democratic dispensation must learn to live with, and this may include respecting the rights of orders," he said.
"Couldn't they have carried out the arrest by simply inviting him to the police station or even serving him with an arrest warrant rather than the unnecessary way in which it was carried," he asked.
"This is not how a civilized society behaves".
Nyaho-Tamakloe added that "Maybe, if during questioning, he starts dropping names, are they going to be handled the same way".
"I am surprised that as we speak now, not a single member of parliament has come out to condemn the way the arrest was done."
History according to Nyaho-Tamakloie "has shown clearly that national security issues have been handled by trained security people. The reason is quiet simple; this method of using the military for national security is something I feel is wrong. That is wrong. And of course, the setting now is handled by people with a military background. A number of mistakes have been made during their era, and it is about time the president takes a good look".
"Right down from Nkrumah to Kufour's era, where we had the likes of Ben Fodjour, Francis Poku, all experienced police officers administering the National Security, you could attest to the level of professionalism.
"For instance, Francis Poku as national security coordinator did very well because of his experience as a trained police officer. The relationship between civil society and the security was better, and you could attest to the sanity hat prevailed".
The first ever national security adviser to Nkrumah DSP Quarcoopome did a brilliant job, He was a truly civilian in security matters, and so were Fodjour and Francis Poku.
The president should take a good look at this. We need serious people to head this institution, and not overzealous individuals who want to settle scores".