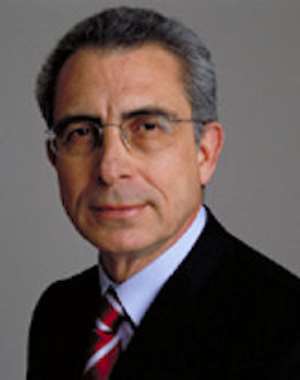 Accra, Jan. 4, GNA - Mr Ernesto Zedillo, former President of Mexico is set to arrive in Ghana in March to deliver the 2012 Aggrey-Fraser-Guggisberg Memorial Lecture Series, which is organised annually by the University of Ghana.
The Aggrey-Fraser-Guggisberg Memorial lecture series was instituted in 1957 to commemorate the contribution made to the founding of Achimota College and the advancement of education, particularly higher education, in Ghana.
The lectures instituted in the honour of James Kwegyir Aggrey, Alexander G. Fraser and Gordon Guggisberg has become a great event to which the Ghanaian public looks forward to.
Mr Zedillo, Economist and Politician, is currently Director of the Centre for the study of Globalisation at Yale University.
He is a Professor in the Field of International Economics and Politics, International and Area Studies and Adjunct of Forestry and Environment Studies at the University.
He earned his Bachelor's degree from the school of Economics of the National Polytechnic Institute in Mexico and his Master's Arts and Philosophy degrees at Yale University. He was a Professor at the National Polytechnic Institute and El Colegio de Mexico.
Mr Zedillo served as President of Mexico from 1994-2000. Since leaving office in 2000, he has been a leading voice on globalisation, especially its impact on relations between developed and developing nations.
GNA