Zambia expel Clifford Mulenga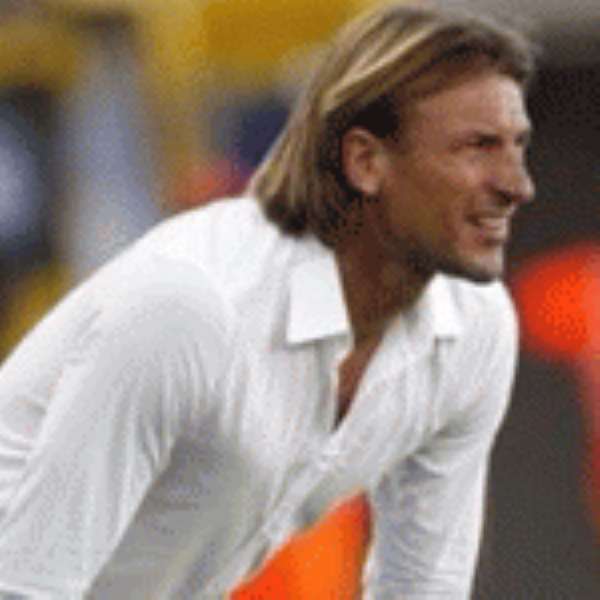 Zambia coach Herve Renard in his favourite White shir
Zambia midfielder Clifford Mulenga
Zambia midfielder Clifford Mulenga has been expelled from the Africa Cup of Nations in Equatorial Guinea by coach HerveRenard for disciplinary reasons.
The 2007 CAF young player of the year was expelled from camp on Tuesday in Bata just after the team landed in Bata from Malabo just after lunch.
Mulenga is said to have breached curfew sometime after Zambia's 1-0 win over Equatorial Guinea on January 29 in their final Group A match in Malabo.
'We have expelled him from the camp for disciplinary reasons," FAZ communications officer Erick Mwanza said. "The coach has made it very, very clear why he had made that decision and it is in the interest of teamwork and unity and that cannot be compromised."
Mwanza said three other players also breached curfew rules in the same incident but that the unnamed trio was pardoned while Mulenga is said to have shown no remorse for his actions.
Mulenga had by the time he was expelled from the team not feature in any of Zambia's last three Group A matches at the Africa Cup.
Meanwhile, Mulenga traveled inconspicuously with the rest of the team on the 30 minute flight from Malabo to Bata on Tuesday afternoon when the team changed camp ahead of their February 4 quarterfinal clash against Sudan.
FAZ only dropped the bombshell after the team had settled down at Hotel ElikMelen located in the central business district of Bata.