31 January 2012
|
Ghana Elections
Biometric voter registration to start on march 2012.
Mwini Gabriel Radio Progress Wa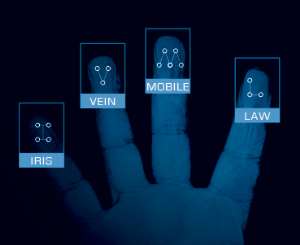 The much awaited biometric voter registration in the country is to kick off on the 24 march 2012 nationwide.
This came to light when the Deputy Director of Electoral commission for the Upper West Region Mr. Ali Dauda addressed the media during a training workshop organized by Pronet North a non-governmental organization operating in the Upper West Region on electioneering reporting.
Mr.Ali Baba disclosed that the electoral commission has purchased about 7000 biometric registration kits, tools that will be used to conduct registration in all the 23,000 polling station nationwide. He said the kits consist of a laptop computer, a printer, scanner, digital camera and other machines to enable the exercise be successful.
The deputy director said polling stations will be grouped into four in the various constituencies for the exercise to take off this he said will reduce the incidence of multiple and double registration and called on all Ghanaians of voting age to come out in their numbers to make the exercise a success.
Mr. Chris Alibila a retired Journalist who was a resource person at the occasion called on media practitioners to be fair, independent and well prepared when reporting on issues of elections to the populace to avoid clashes among political parties which might spark violence.
The programs manager for Pronet North Nerissa Bankpiabu said the training workshop for the media personnel is aimed at equipping them with tools that will enable them give accurate reports to the Ghanaian populace on the 2012 elections to help deepen democracy in the country. She said much is expected of the media in the upcoming 2012 elections to promote free, fair and transparent elections to ensure peace in the country.
Mwini Gabriel Radio Progress Wa
0208914458