AN OPEN LETTER TO CPP COUNCIL OF ELDERS (PT 1)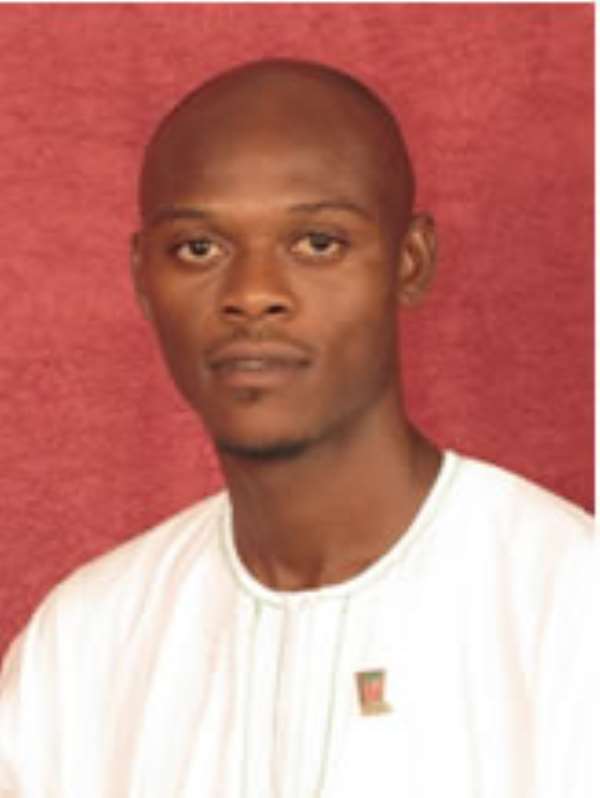 CPP NATIONAL YOUTH ORGANISER
The first and last time I met you (Council of elders) was on December 15, 2011 at the Party's Head Quarters, when you summoned the leadership and other leading members of the Party to settle some disagreements that have ensued amongst them. I remember how you coerced me without an opportunity to say my side of the story to apologize to Samia on my "EGYPTIAN GODDESS" pronouncements. I remember also how you sheepishly allowed Ivor Greenstreet and Samia to go scot free on their various & negative pronouncements.
YET YOU ARE OUR COUNCIL OF ELDERS AND YOU ARE ALWAYS RIGHT!
Like Julius Czar, the ides of December was when the plot to sack Dr. Papa Kwesi Nduom from the Party finally hatched. On that fateful day, instead of resolving the impasse, you (Council of elders) took your turn one after the other to rain insults on the personality of Dr. Nduom. Likewise Lawyer Bright Akwetey, Prof. Akosa and Rhodaline, an undergraduate student of the Islamic University, also took their pound of Dr. Nduom's flesh. I know you didn't see anything wrong with that.
YET YOU ARE OUR HONOURABLE ELDERS AND YOU ARE ALWAYS RIGHT!
In our Party today, we do not remember anything positive about Dr. Papa Kwesi Nduom but his personal ambitions, arrogance, pettiness, having worked with the NPP and the rest of them; you know them better. I know one thing that he did right and that is, paying the ticket of Samia to come back to CPP and helping her win the parliamentary seat in Jomoro. "The evil that men do lives after them; but the good is often interred in their bones; so let it be with Dr. Nduom". I know the Council of elders don't remember anything good Dr. Nduom has done for this party.
YET YOU ARE OUR HONOURABLE ELDERS AND YOU ARE ALWAYS RIGHT!
I am very certain that you were oblivious to Dr. Nduom's public statements on his exit from the Party; that was why you had to finally expel him from the party. Assuming without admitting writing a letter of resignation to the Party was the right thing to do; do you think the right thing to have done is to meet as Council of elders to sack him finally? When Alan Cash of the NPP resigned from their party, the Council of elders of the NPP brought him back into the Party. "If crocodiles eat their own eggs, what would they not do to the egg of the frog...?" I fear what you will do to the disciplinary process.
YET YOU ARE OUR HONOURABLE ELDERS AND YOU ARE ALWAYS RIGHT!
What intrigues me most is not your lack of respect for the group I represent but your contempt for a world far older than yours and ours; I mean the future. When this party will be destroyed finally, it will not be destroyed by the capitalist or the avowed enemies of Nkrumah (UP ELEMENTS) but by the sanity its ideologues, who think party organization is all about understanding Marx or Lenin; also by the sanctity and purity of Sons and daughters of past CPP leadership, who think the party is a property bequeathed to them. Instead of party organization, they engage themselves in filial duties. As the leader of the youth in this party, I see Nkrumah's redivivus in CPP very bleak. GOD SAVE THIS PARTY!
I know for writing this letter I am already considered disrespectful but forgive me. As Ellen G. White once postulate "The greatest want of the world is the want of men—men who will not be bought or sold, men who in their inmost souls are true and honest, men who do not fear to call sin by its right name, men whose conscience is as true to duty as the needle to the pole, men who will stand for what is right though the heavens may fall.
With all due respect sires: "YOU HAVE FAILED US".
YET YOU ARE OUR ELDERS AND YOU ARE ALWAYS RIGHT!
MURTALA MOHAMMED
INTERDICTED NATIONAL YOUTH ORGANISER
(0243807244)