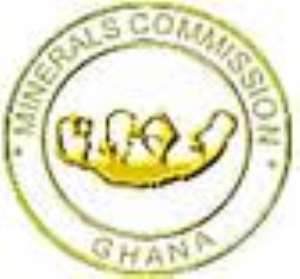 Accra, Jan. 31, GNA - Mr Ben Aryee, Chief Executive Officer of the Minerals Commission, on Tuesday stressed the need for mining operations to align with the sustainable development aspirations of society.
"It is important to address the integration of all aspect of economic, social and environmental benefit and impact during and beyond all phases of life of a mining operation."
Speaking at a workshop on Guidelines for Implementing Corporate Social Responsibility (CSR) Programmes in Mining Communities, Mr Aryee said this was to guarantee that benefits could be sustained and ensure the rehabilitation of disturbed lands and called for the continuous improvement of environmental, social and economic contributions.
The guidelines were designed to serve as benchmarks for development and assessment for CSR programmes and activities by mining companies.
It also seeks to complement applicable binding national and international regulations on CSR and provide principles and guidelines for mining companies where these are absent or could be improved upon, within the context of Ghana's Development agenda.
In addition to statutory contribution to government, Mr Aryee said mining companies contributed six per cent to Ghana's Gross Domestic Product (GDP) and a quarter of Internal Revenue Division revenue collection and noted that voluntarily, companies' CSR in 2009 amounted to 10 million dollars and 17.6million dollars in 2010 respectively.
He said promoting development in the community was apt but noted that sometimes money meant for development went into the pockets of chiefs and district assemblies adding, it was to remedy these among other negative occurrences that the draft guidelines were crafted.
However, Agyeahohoo Yaw Gyebi II, Omanhene of Sefwi Wiawso, in an interview with the media debunked this claim and noted that no chief was involved in the disbursement of companies' funds for CSR and chiefs could not be blamed for pocketing monies.
Mr Jerry Ahadjie, Principal Policy Planning Officer, Minerals Commission, who gave an overview of the guidelines said it covered corporate governance and ethics, human rights, employment and labour standards, health and safety and environment stewardship.
Others, he said, were risk assessment and management, material and supply chain management, community and social development, stakeholder engagement, and compliance.
The guidelines commit mining companies operating in Ghana to work against all forms of corruption, including extortion and bribery and entrust themselves to ethical, transparent and accountable business.
It entreats mining companies to respect internationally acceptable human rights conventions within their sphere of influence, and make sure they are not complicit in human rights abuses and dialogue and sign agreement with community members on crop compensation rates before farms are taken over
The guidelines commit companies to respect rights to free assembly and collective bargaining, unions and provide time-off to union officials as well as seek continual improvement of health and safety of their communities.
Mr Richard Afeku, Sectoral Policy Planning Manager of the Commission, mentioned that under the guidelines, companies were expected to implement risk management strategies based on valid data, conduct a thorough social assessment during all the stages of mine development to predict impact and understand local needs and desires.
He said it was required of companies to facilitate and encourage responsible product design, re-use, recycling and disposal of product and integrate social and environment criteria in procurement and supply chain.
Mr Afeku said mining companies were required to implement effective and transparent engagement, communication and independently verified reporting arrangements with stakeholders as well as consider CSR and sustainability reports as a useful communication tool to highlight responsible business practice.
He noted that the guidelines would operate for about three years before it becomes a legal binding document; currently it was voluntary.
GNA