Vision Aid Overseas helps improve vision of farmers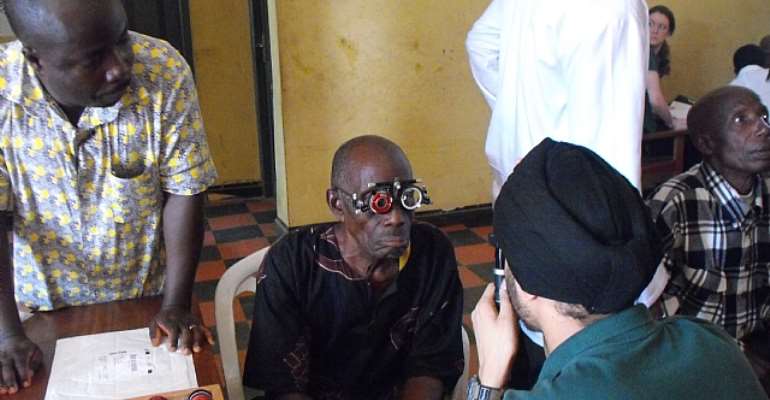 UK-based Vision Aid Overseas (VAO) has been providing free eye test and glasses to farmers in some cocoa-growing communities in the Ashanti region.
The screening exercise is in conjunction with Optometrists from the KNUST to improve the vision of the local population.
Common eye problems like cataract are treated and eye glasses provided, under the programme initiated by the Kuapa Kokoo Farmers Union (KKFU) for its members.
VAO is an international charity dedicated to transforming access to eyecare services in developing countries.
Natalie Smith, a Volunteer Optometrist with the organization, told Luv News about 80 to 100 people are screened daily in the two week exercise.
She said beneficiaries are also offered basic tips and advice on how to better cater for the eyes.
Managers of Kuapa Kokoo are seeking a long-term partnership with the VAO to expand the programme to more farmers across the country.
Kofi Adu Domfeh/Luv Fm/Ghana