Quest For Increased Female MPs - Quaye Advocates Affirmative Action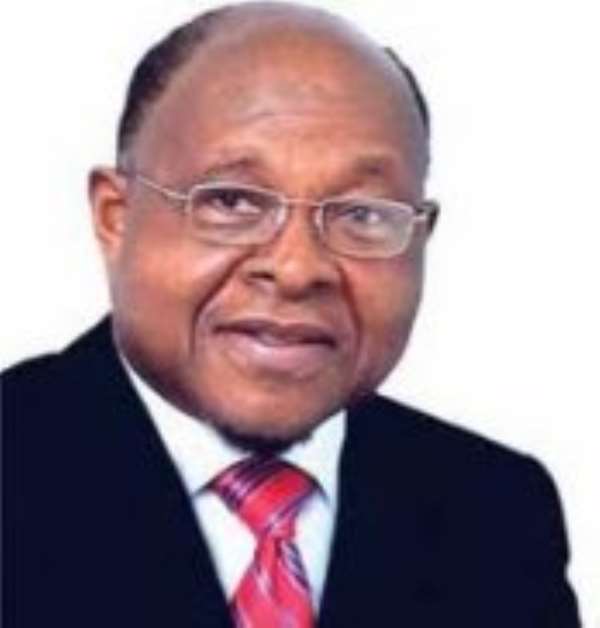 Prof Mike Ocquaye
The Second Deputy Speaker of Parliament, Prof. Mike Oquaye, says affirmative action, rather than the quota system, is the surest way to increasing the representation of women in Parliament.
He cited Angola and Rwanda as some of the African countries that had very high women representation in Parliament as a result of affirmative action.
Making a presentation at a workshop organised for women Members of Parliament (MPs) and parliamentary aspirants at Akosombo in the Eastern Region last Saturday, Prof. Oquaye said affirmative action was not a tussle between women and men, but simply the use of the law as a tool for social engineering to empower women.
The workshop, which was on the theme, "Towards increased women's participation and representation in Parliament", was organised by the Institute of Economic Affairs (IEA), in partnership with the European Union (EU), Demofinland and the European Partnership for Development.
Prof. Oquaye shared the platform with the Minister of Tourism, Ms Akua Sena Dansua, and the MP for Weija, Ms Shirley Ayorkor Botchway, as they tackled the topic: "How to win a parliamentary election: Measures and strategies".
Expatiating on his submission for affirmative action to bridge the gender imbalance in Parliament, the MP for Dome-Kwabenya suggested the creation of additional parliamentary seats for exclusive contest by women.
He said 85 parliamentary seats could, for instance, be created out of the 170 districts, with two districts merging to create one seat, thus bringing the total number of parliamentary seats to 315, given the already existing 230 seats.
Prof. Oquaye said with the current complement of 20 women in Parliament, an additional 85 women MPs would give women 30 per cent representation in the House, far higher than the present eight per cent representation at the moment.
He said the sitting arrangement in Parliament could then be adjusted to accommodate the additional numbers, adding that even in the House of Commons, there were far more members than the seats could accommodate.
Offering some ideas to women as to how they could win parliamentary elections, Prof. Oquaye said confidence and self-belief were crucial ingredients of success.
"The essence of the human being is brain power. No man is more intelligent than a woman just because he is a man. An apologetic campaign is not desirable. You are as qualified as any other man. You seek to win, and you will win," he remarked.
Prof. Oquaye advised women to make their campaign issues-based and ensure a constant visibility by attending public functions, such as funerals, naming ceremonies, festivals and harvests, and making appropriate donations to the people.
"In this connection, the candidate is strongly advised to avoid the air-conditioned vehicle with rolled glasses and inhale some dust as an integral part of the quest for political victory. In politics, you stoop to conquer," he affirmed.
Sharing her experience with the participants, Ms Dansua, who is also the MP for North Dayi, advised women to conduct clean campaign and not to say negative things about their opponents.
She asked them to identify their weaknesses and prepare to respond to them, pointing out that refusing to deal with past mistakes could be disastrous.
Ms Dansua said political campaigns were very expensive and so the more resources one had the better. But she was quick to add that a good campaign team was critical to winning elections.
"Don't make promises because as an MP, your mandate is to make laws. Just listen to their request and assure them that when you get to Parliament you will lobby," she advised.
For her part, Ms Botchway advised aspiring women parliamentarians to see the whole enterprise of campaigning as a project and tackle it as such.
She observed that although resource mobilisation was very important in campaigning, it was a major difficult area for women aspirants.
She advised them to invest their funds in critical logistics, such as bicycles, motorcycles and posters, instead of T-shirts, which did not necessarily bring votes, pointing out that there were instances where some people threatened not to vote for a candidate simply because they did not get T-shirt.
Ms Botchway urged women aspirants to play the female integrity card because it always worked.
"Give your speeches a feminine touch. Use your femininity to your advantage," she said.
She advised them not to promise things beyond their mandate but rather assure their constituents of lobbying for projects, while endeavouring to answer their phone calls.
"Cork your ears to all insults and name callings. They are meant to derail you. Make sure you don't listen to them," she advised.