Stanbic Bank supports Black stars and Supporters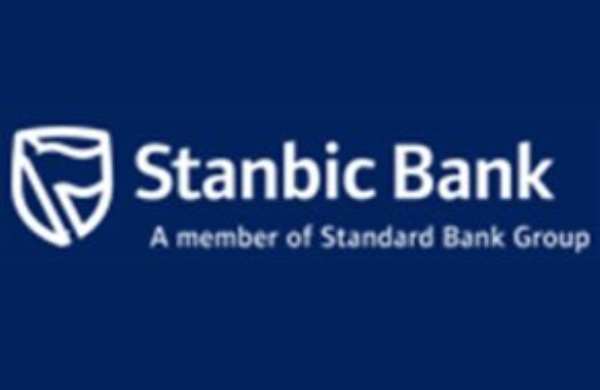 Accra, Jan 27, GNA - Stanbic Bank has presented a package worth GHȼ 25,000 to Vice President John Dramani Mahama as their contribution towards various Supporters' Unions to cheer the Blacks Stars in the on-going African Cup of Nations (AFCON).
The package is made up of a GHȼ 10, 000 cash and match tickets worth GHȼ 15,000.
Presenting them on Thursday, Mr. Alhassan Andani Managing Director of the Bank noted that it does not only take flair and finesse of the players alone to win the cup but with the support of the various Supporters' Unions, the Black Stars could win the cup.
According to him, the Bank believed in the role of the Supporters Unions in the performance of the Blacks Stars and therefore decided to support them to Gabon to cheer the Black Stars.
He stated that the bank was offering 120 high rate tickets for every game the Black Stars would be playing at the preliminary stage to the finals.
Mr. Andani promised the Bank's continues support to sports, particularly football, development in the country.
Vice President Mahama commended the bank for their support and called on other organizations and individuals to support the Black Stars to bring the cup back to Ghana after 30 years of struggling in vain to win the trophy.
Mr. Andani was accompanied by Mr. Mawuko Afadzinu, Head of Marketing and Communication and Mr. Bennett Frimpong of the Marketing and Communication Department of the Bank.
GNA