UN steps up preparation of Liberia security agencies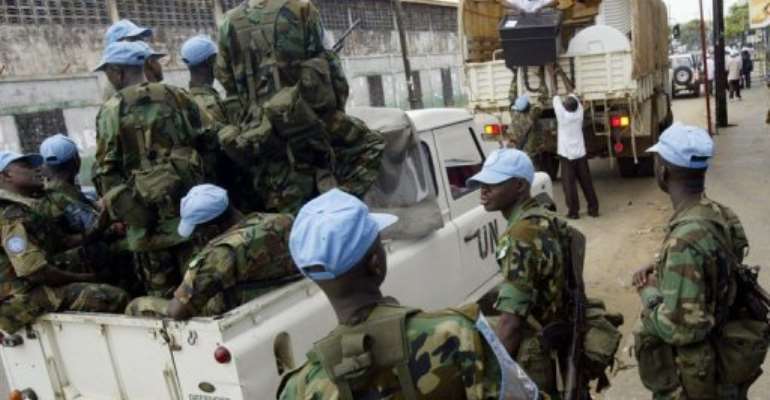 MONROVIA (AFP) - The outgoing head of the UN Mission in Liberia (UNMIL) Ellen Loej said Wednesday that efforts to prepare national security agencies to take over from the mission were being intensified.
Loej will leave her post next week, but a replacement has not yet been announced to head the 8,000 strong mission which the state remains heavily reliant upon eight years after a bloody civil war.
"In the years to come, UNMIL's transition will be carried forward, with national institutions taking on greater responsibility," Loej told journalists at the mission's headquarters in Monrovia.
"While phasing out certain areas of support, the mission will at the same time intensify its efforts towards capacity building."
UNMIL, which has assisted Liberia in building its security institutions since the end of the war, had its mandate extended for another year at the end of 2011.
At the time Loej told AFP there was still a lot to be done as security forces lacked mobility and communications. The army, which has been created from scratch and is being trained by a US company, is still not operational.
During a run-off presidential election in November, Liberian police opened fire on opposition protesters and had to be restrained by UNMIL peacekeepers, raising concerns about their readiness to operate alone.
"If everybody had full confidence in the security agencies in Liberia, the mission would be gone over night," Loej told journalists, pledging that there would not be a security vacuum.
She said she was concerned about the "slowness" of the judicial system, and that UNMIL needed to work with the judiciary to reduce the number of people detained in prison without being sent for trial.