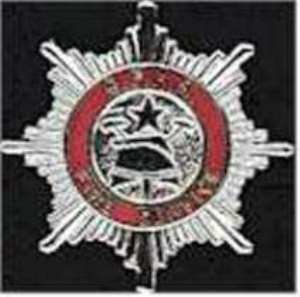 Ntrentreso (W/R), Jan 25, GNA- Commercial drivers have been advised to seek the assistance of the various Fire Service Offices before purchasing fire extinguishers for their vehicles and homes.
District Fire Service offices could be of immense help to safeguard the destruction of lives and property in case of fire outbreaks in vehicles and at home.
Mr Osman Agyeman, a Fire Officer at Chirano Gold Mines Limited (CGML) said this during an educational meeting with commercial drivers and traders at Ntrentreso.
He explained that there were several classes of fire and different types of fire extinguishers on the market and that most of the extinguishers may not be suitable for commercial vehicles.
"If an inappropriate one is used during a fire outbreak, it could lead to further destruction of a particular property".
Mr Agyeman said while some fire extinguishers needs to be serviced regularly to make them potent for use during fires, its safety pin and seal should always be intact and should be inspected regularly to ensure that it was useable.
He cautioned commercial drivers not to attempt re-fixing electrical faults on their vehicles but should rather seek the assistance of qualified auto electricians and mechanics to prevent the increasing cases of fires among commercial vehicles.
Mr John Kennedy Anyanah, Senior Safety Officer of CGML, said he was not happy with the way most commercial drivers, especially taxis, which ply Bibiani, Wiawso, Bekwai, Ntrentreso, Akoti and Etwebo were mostly overloaded beyond the capacity of the vehicles.
He said such acts had contributed to several accidents, adding that, overloading also violates the insurance cover on the vehicle.
He therefore appealed to commercial drivers to stop over loading in order to prolong the lifespan of their vehicles as well as save lives.
Mr Anyanah said seat belts were meant to protect lives and urged all drivers and passengers to use seat belts whenever they board any commercial vehicle.
Mr Anyanah reminded them that road signs and markings and are meant to guide drivers to prevent road accidents.
GNA