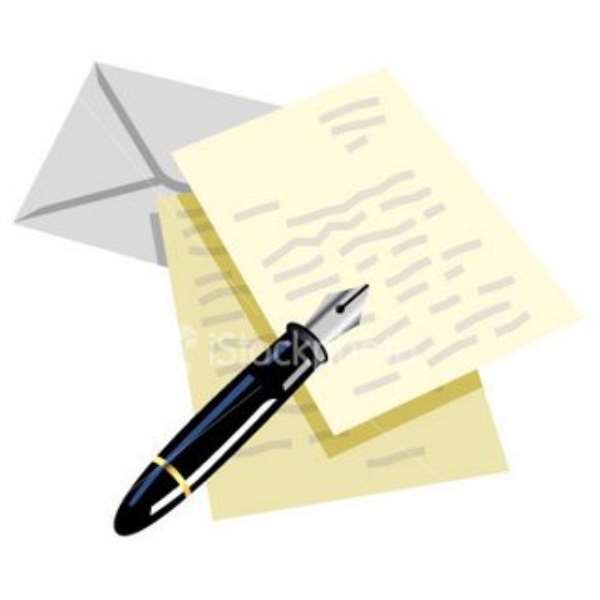 I have read several of the ravings and rantings of the so-called Professor Afrikazata Deku with great concern. I don't know why Modern Ghana.com (editors) allows him to spew his poisonous, prejudicial, ethnocentric, and racist remarks in this medium. The Afro-centric professor has condemned himself for using the Internet, which was created by "the white man" that he hates with vengeance. My first question to the Prof is what universal language do we speak in Africa? How have both English and French made Africans slaves? Who are ruling African countries today? Who are responsible for the current corruption, greed, avarice, self-promotion, and ineffective governance in Africa particularly, Ghana today? Do we blame the white man for our current economic woes, lack of infrastructure, electricity ration, poor medical care and facilities in Ghana?
I don't know which planet the Professor lives. I would like to know where he got his educational training. From experience, I have observed that when some Africans encounter unpleasant treatment from a few Caucasians or whites in their sojourn in Western countries, they tend to form a general negative opinion and conclude that all Caucasians or Whites are evil. However, such a premise has one fundamental flaw. The fundamental flaw is that you do not judge a race of people by the conduct or behavior of a few of them. I think this is the problem that the professor has. He suffers from illogical thinking and action.
I have another concern about the influence of the avowed hatred of the Professor for whites. I don't know his line of work. However, if he is teaching in one of the reputable universities of Ghana then, he is sowing a cancerous seed of hatred and racial prejudice in the hearts and minds of the future leaders of Ghana. Education is meant to enlighten the mind and help students to harness and horn the latent talents and abilities in them so that they can make significant impact wherever the Lord places them. I am afraid that this Professor would undermine such potentials in our future leaders if he is not confronted to examine the harm and the seed of hatred that he is sowing in the minds of these impressionable students. I also pity his wife and kids if he is a married man with children. Evil begets evil and hatred begets hatred unless the Lord intervenes in the lives of the children, they will grow up to be like their father.
The Continent of Africa has much to contribute to the rest of the world. In the same vein the Western world has much to contribute to Africa. We were not created to live in isolation. Therefore, it doesn't matter where one plants his/her life. We are interdependent human beings that should not allow the color of our skin to draw a wedge among us. However, I am afraid that professor Deku is fanning the flame of racial prejudice and hatred that if left unchecked will wreck a havoc in the not distant future. Therefore, I suggest that while we enjoy the freedom of the Press, Modern Ghana.com should exercise its judicious right to curtail or refuse to publish such misinformation and racial rantings of Professor Deku. If he has nothing positive to contribute to to the literary world of sound ideas that would make the world a better place then, his incessant and vilifying articles should not be published.
Thanks.
Kennedy Ahenkora Adarkwa, PhD.