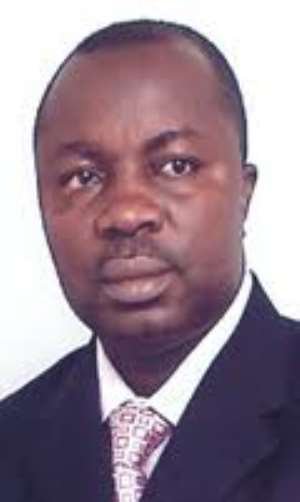 A former Deputy Minister in the Kufuor administration has called on the electorate to consider showing President John Atta Mills the exit at the December elections, for failing Ghanaians.
Mr. Osei Assibey Antwi told The Chronicle in an interview that the commissions and omissions of the President, in the face of his mandate, call for his exit, for driving the country into a ditch.
According to him, the handling of national issues on partisan lines did not auger well for Ghanaians.
He charged the President to deal with the cocaine turned washing soda saga more pragmatically, to redeem the dented imager of Ghana on the international scene.
The former Deputy Ashanti Regional Minister suggested that the President must stamp his authority on national issues which border on security.
He said the Police administration's rejection of the reports by the Bureau of National Investigations (BNI) and the committee appointed by the Chief Justice was an indictment of the presidency, which, he (Assibey Antwi), accused of undue interference in establishing the truth about the whereabouts of the missing cocaine.
Osei Assibey Antwi called for independent bodies to deal with the cocaine issue more appropriately.
The Ghana Police Service has rejected the two reports submitted on the
cocaine-turned-baking soda saga, which placed the blame of the swapping at the doorsteps of the police.
The service has, therefore, pledged a reward of GH¢50,000 (US$29,515.94) to anyone
who would give credible information leading to unraveling the mystery surrounding
the cocaine swap.
The Police Service insists that the exhibit was not swapped in police custody.